WHAT: The mother of two was seen leaving Zuma Restaurant with her boyfriend, Scott Disick, earlier this week (the couple was showing off similar amounts of cleavage). The petite reality TV star looked amazing in a white and pastel color look. She dressed for her shape in a pair of high-waisted patterned pants and metallic pumps -- the cut of her pants elongated her legs, as did her heels. Since she had a lot going on from the waist down, she kept it simple on top with a classic white blouse and a wool coat. In true Kardashian style Kourtney loaded on the mascara and the blush. Overall, her look was fashion-forward and flattering -- a winning combination.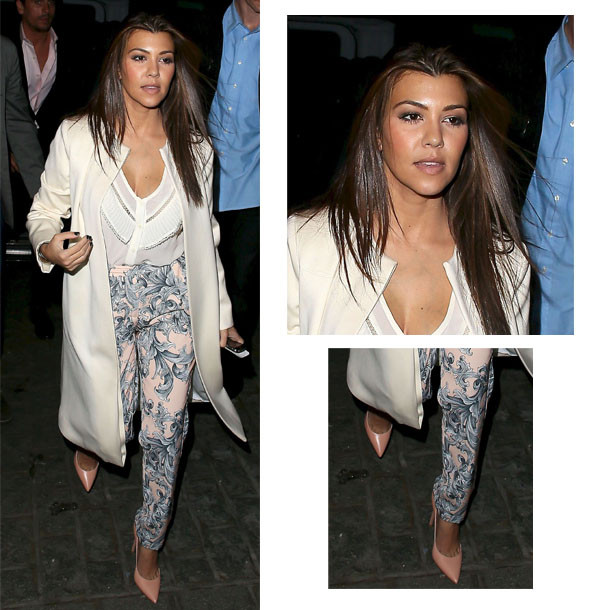 Shop a similar look below, and check out more of our Look Of The Day picks.
SUBSCRIBE AND FOLLOW
Get top stories and blog posts emailed to me each day. Newsletters may offer personalized content or advertisements.
Learn more