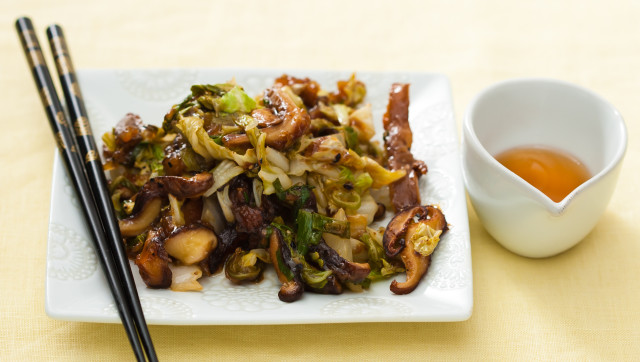 When you need dinner in a hurry, stir fry is the way to go. All you have to do is chop your ingredients, heat up the wok and you've got a healthy dinner on the table with minimal effort. And if you're making a vegetarian stir fry, it's even less work.
Of course, there's an art to making a great stir fry, but once you understand the main principles, delicious, stress-free dinners are yours.
Get the Asian Cabbage and Shiitake Stir-Fry recipe
Want to read more from HuffPost Taste? Follow us on Twitter, Facebook, Pinterest and Tumblr.
Get more stir-fry recipes.