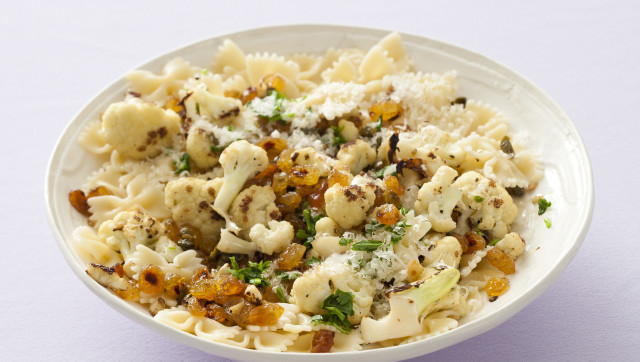 New Media Publishing
Cauliflower is the best kept secret in the produce section. If you've ever had roasted cauliflower you know what we mean. Something happens when cauliflower is cooked to that golden hue in the oven, it becomes pleasantly sweet and slightly nutty. And it makes a great, healthy topping for a pasta dish.
In this recipe, roasted cauliflower is paired with golden raisins and capers giving it a perfect balance of briny and sweet.
Get more cauliflower recipes.
FOLLOW HUFFPOST