It's the wedding of the century ... but you have to bring your own snacks.
No word on whether Cheesy Blasters is sponsoring the occasion, but check out the invite below. The "30 Rock" episode airs Thursday, November 29 at 8 p.m. ET on NBC.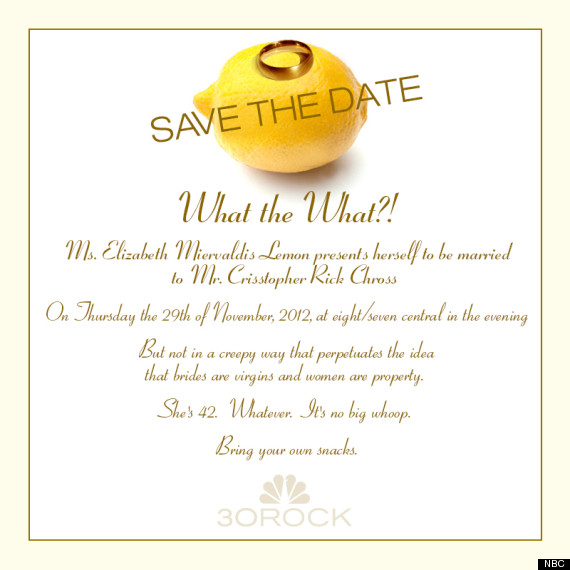 SUBSCRIBE AND FOLLOW
Get top stories and blog posts emailed to me each day. Newsletters may offer personalized content or advertisements.
Learn more