Sometimes it's good to remind ourselves that nice people exist -- even in Los Angeles.
When an intern for Twitter user ZeFrank hit a parked car and left a note, a hilarious conversation ensued.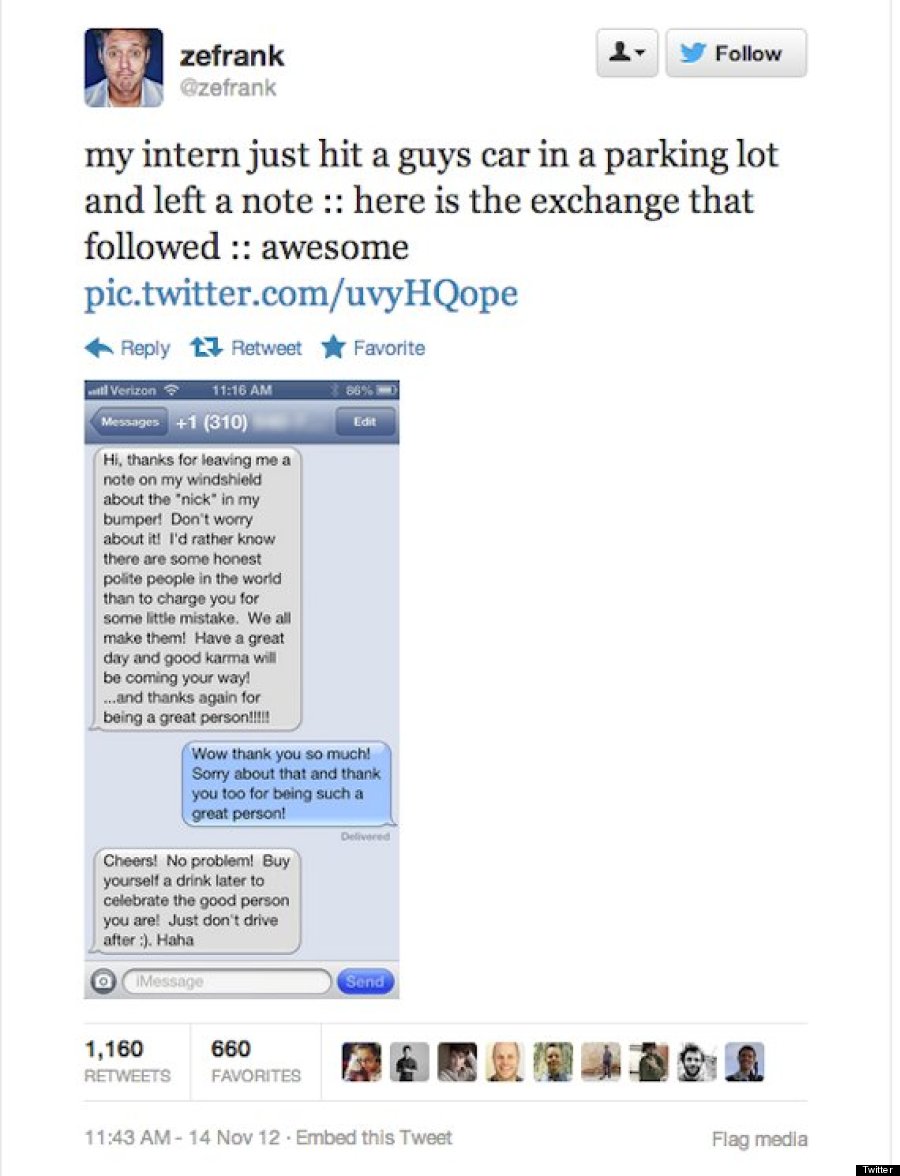 Here's a close up of the iPhone conversation.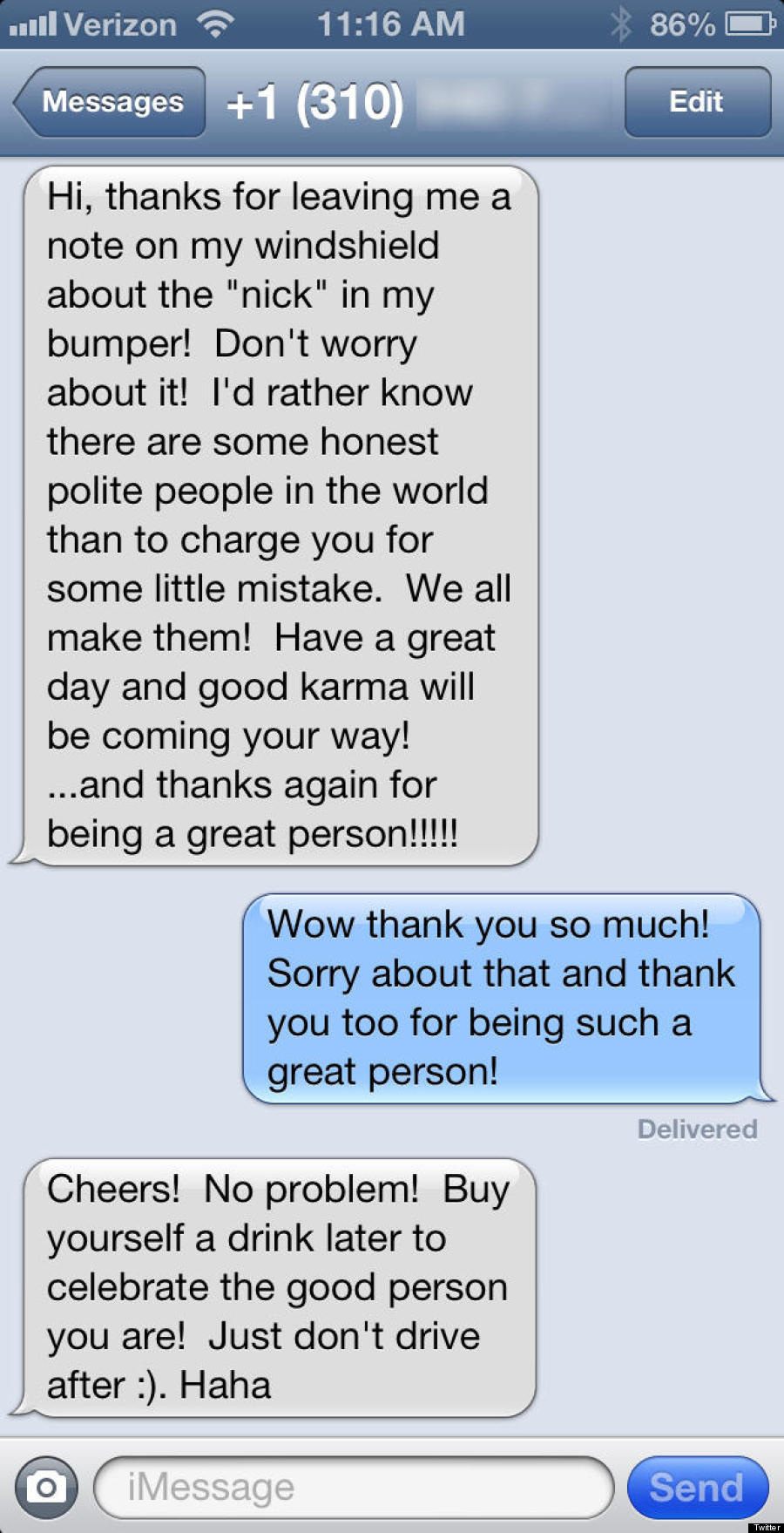 Now feel free to tell yourself what a good person you are.
Also on HuffPost:
16 People More Honest Than The Political Candidates
SUBSCRIBE AND FOLLOW
Get top stories and blog posts emailed to me each day. Newsletters may offer personalized content or advertisements.
Learn more