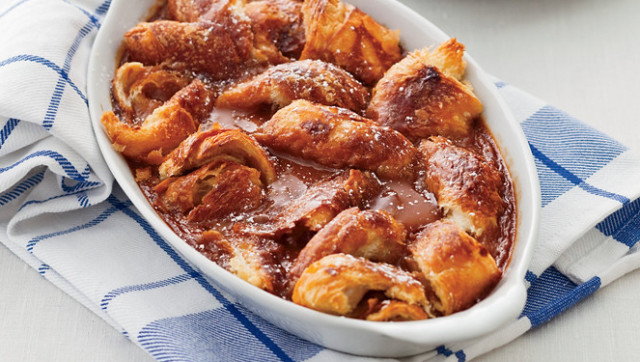 The best thing you could ever do with a croissant, besides eat as many of them as is humanly possible, is to make this bread pudding recipe with them. This recipe is like an ol' bread pudding recipe (meaning it's absolutely amazing) but instead of soaking regular white bread in a bourbon-y caramel custard, you use buttery croissants.
Our favorite part about this recipe is that it uses a breakfast item in a dessert -- meaning that it's perfectly acceptable to eat this dish in the morning.
Want more bread pudding? Check these out.
SUBSCRIBE AND FOLLOW
Get top stories and blog posts emailed to me each day. Newsletters may offer personalized content or advertisements.
Learn more