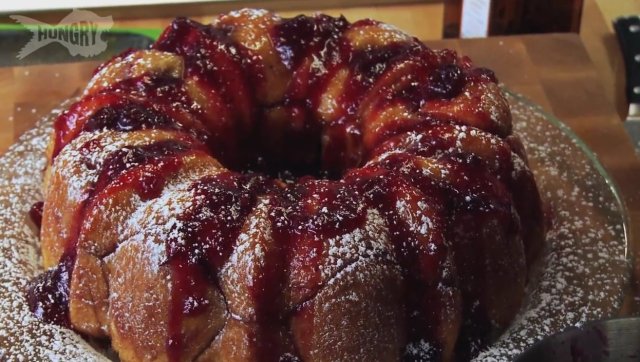 Thanksgiving is here, and while there are plenty of hotlines to help frightened home cooks, we're pretty keen on enlisting the advice of our favorite professional chefs. Enter, Tastemakers: we've got some of the greatest minds in food on the case. Check out the latest in our live blog below.
Read the complete list of Tastemakers here

12/12/2012 1:42 PM EST
Dream Deviled Eggs: They're Fried
Introducing our newest Tastemakers!
Joe Clarke and Darlene Mann-Clarke: A husband-wife team who run American Grocery Restaurant in Greenville, SC. Joe runs the kitchen with an approach to food based on fresh ingredients from a network of local farmers, and Darlene runs the restaurant's wine program.
And they're starting with a bang -- with FRIED deviled eggs, which is basically HuffPost Taste's dream hors d'oeuvre. Read below to see how they make them:
Makings of our Fried Deviled Egg is a 2 person process #tastemakers twitter.com/AGRgreenville/…

— American Grocery (@AGRgreenville) December 11, 2012
@huffposttaste make deviled eggs, put egg halves back together once stuffed, secure with skewers, standard breading, fry, cut, serve!

— American Grocery (@AGRgreenville) December 12, 2012