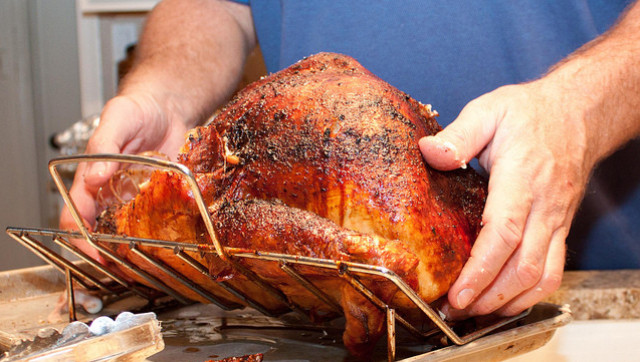 Of all the Thanksgiving questions we find ourselves asking, the most common one is: does anyone know how long to cook a turkey? Luckily, yes. Lots of people do. People who have written about how long to cook a turkey on the internet.
Since no one cooks their turkey exactly the same way, we tried to cover all your bases. Grilling your turkey? We'll tell you how long to cook it. Deep-frying your turkey? We've got you covered. We've pulled together tips from the USDA and other turkey-cooking aficionados to help make your Thanksgiving turkey safe, simple and -- most importantly -- delicious.
Want to read more from HuffPost Taste? Follow us on Twitter, Facebook, Pinterest and Tumblr.
PHOTO GALLERIES
How Long To Cook A Turkey