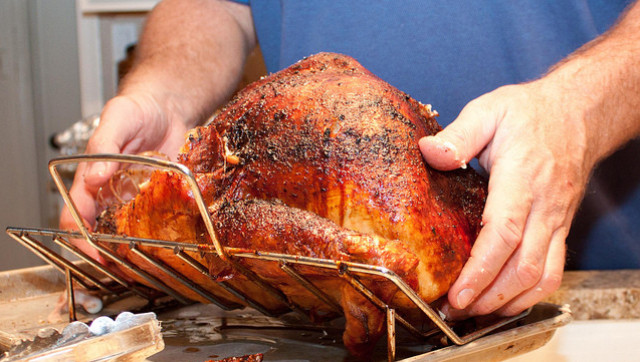 Since no one cooks their turkey exactly the same way, we tried to cover all your bases. Grilling your turkey? We'll tell you how long to cook it. Deep-frying your turkey? We've got you covered. We've pulled together tips from the USDA and other turkey-cooking aficionados to help make your Thanksgiving turkey safe, simple and -- most importantly -- delicious.
How Long To Cook A Turkey
SUBSCRIBE AND FOLLOW
Get top stories and blog posts emailed to me each day. Newsletters may offer personalized content or advertisements.
Learn more