Prince Releases Video For New Single, 'Rock N' Roll Love Affair' (VIDEO)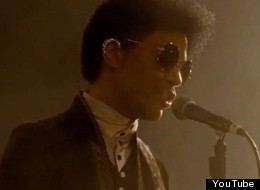 Good news for Prince fans! The living legend has returned, professing his love for music via his latest single aptly titled, "Rock N' Roll Love Affair."
After performing the upbeat track earlier this month during his appearance on "Jimmy Kimmel Live," the 7-time Grammy Award winner has released the video, which was directed by Chris Robinson and edited by Sanaa Hamri.
According to a press release, "Rock N' Roll Love Affair" is expected to be featured on Prince's forthcoming, as-yet-untitled album, which is set for release sometime in the future on his NPG Records imprint.
Check out the video for "Rock N' Roll Love Affair" and tell us what you think.