Cute Kid Note Of The Day: Spy Rules
Today's cute kid note is top secret!
Title: Spy Rules
Author: Jenna
Age: 8
Possible influences: "Homeland," "Skyfall"
Probable influence: "Spy Kids"
Spy skills on display: Use of encryption (relying only on our trusty decoder, we think "krata" means "karate")
Situations in which these rules might come in handy: Uncovering covert sibling plots to run away, avoiding chaperones on dates
Critical misstep: Letting mom leak this memo to The Huffington Post
Has your child drawn or written something adorable? Send a photo to parents@huffingtonpost.com and it may be featured as our Cute Kid Note of the Day!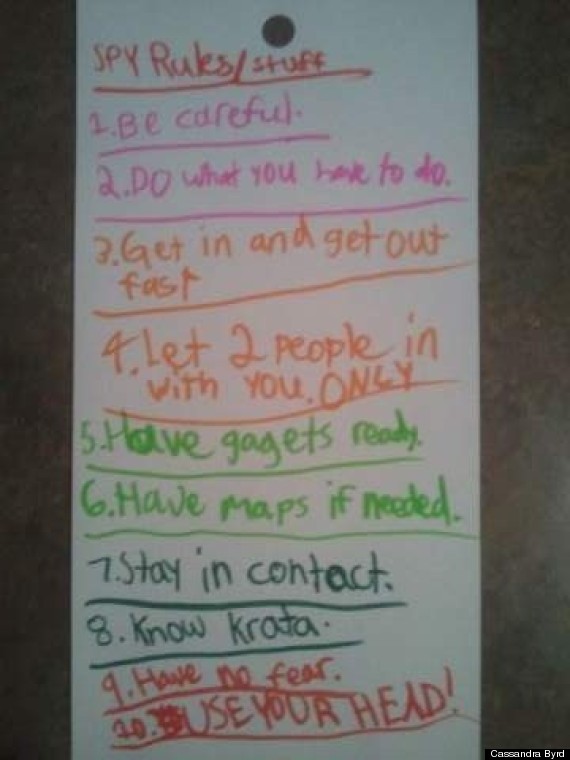 Next Cute Kid Note of the Day: "I Will Not"