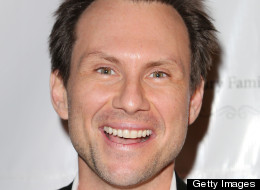 MIAMI -- "Do you ever get the feeling that everything in America is completely fucked up?"
When actor Christian Slater uttered those words as Hard Harry in the 1990 film "Pump Up the Volume," he had no idea that 22 years later he would live them in real life.
Slater's ballot for the 2012 General Election was rejected by the Miami-Dade County canvassing board, proving that not even the rich and famous were saved from Florida's trainwreck voting headache.
And not only was his ballot thrown aside but the canvassing board managed to call him by the wrong name, addressing him instead as Christina D. Slater.
Friday Slater tweeted a photo of the rejection letter with the comment, "Hilarious! I really tried! 5 hours in line" before removing the tweet from his verified Twitter account.
In the letter, the Supervisor of Elections writes, "After a thorough review, your provisional ballot was not counted because the signature on the provisional ballot certificate envelope did not match the signature on your voter registration record."
See the full letter at the end of this post.

Slater's election-day tweets show that the "Heathers" love interest was already having trouble at the polls:
@ChristianSlate4

Christian Slater
I've been on line for a total of four hours trying to vote? Next time, absentee
Provisional ballots are for voters who can't provide adequate identification or who have problems proving their home address or registration. Slater encountered trouble because of his new Florida driver's license, according to his November 6th tweets:
@ChristianSlate4

Christian Slater
Made it in the room only to find out the DMV didn't register me when I got my new license. They asked me if I wanted to reg and I said yes.
@ChristianSlate4

Christian Slater
So, now I'm standing by and waiting while this guy tries to get the State on the phone I guess. I really want to vote
But at the end of the day, he thought he finally successfully cast his ballot:
@ChristianSlate4

Christian Slater
I voted!!!!!
Slater joins the ranks of average Floridians who experienced complete chaos at the polls. In Miami-Dade, some waited upwards of 8 hours in long lines in the heat while Governor Rick Scott refused to extend early voting hours.
The state had already been sued by the Justice Department for Scott's voter purge intended to filter out thousands of "noncitizens" from the voting roll.
In the end, swing state Florida was the last to report its results, a full four days after President Obama won the election.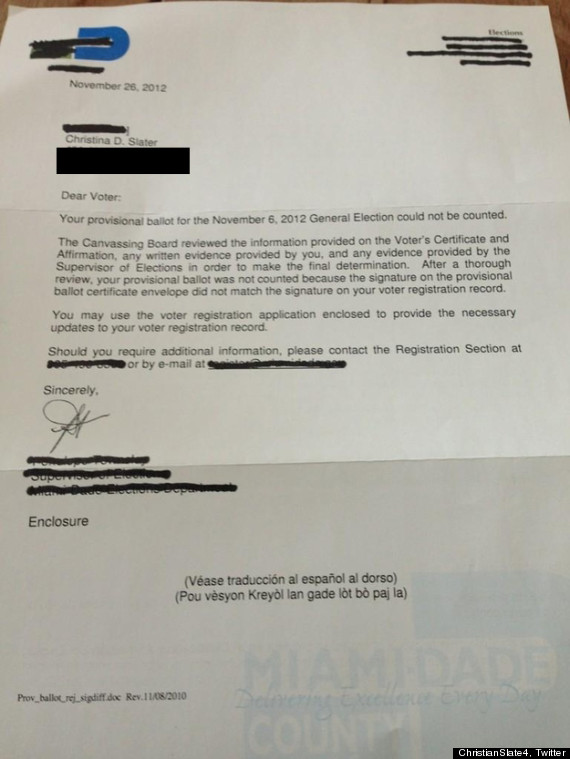 (H/T: Buzzfeed)