Ian McShane is swinging by "American Horror Story: Asylum" as a not-so-jolly Santa Claus for a very Briarcliff Christmas. HuffPost TV has the exclusive first look at the Golden Globe winner's apperance.
In the episode, titled "Unholy Night" (Wed., Dec. 5 at 10 p.m. EST on FX), McShane will play a bloodthirsty St. Nick who wreaks havoc at the asylum.
Check out HuffPostTV's exclusive photo of McShane as psycho Santa below: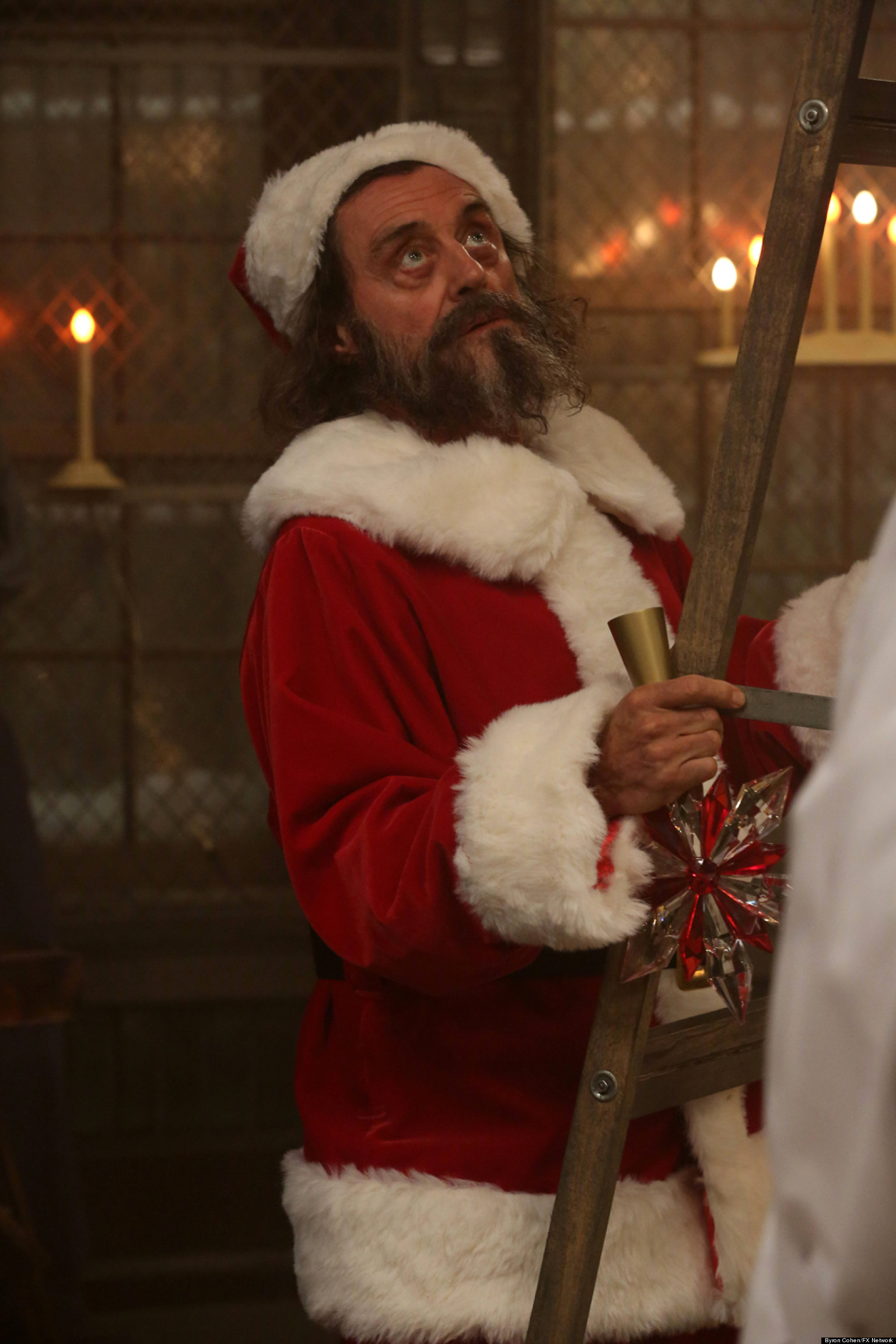 Murphy described the character as "a crazy person who was victimized so badly in prison that he made a psychotic break and decides he's Santa Claus and he knows who's been naughty and who's been nice."
There's nothing like Christmastime at Briarcliff!
"American Horror Story: Asylum" airs on Wednesday at 10 p.m. EST on FX.
SUBSCRIBE AND FOLLOW
Get top stories and blog posts emailed to me each day. Newsletters may offer personalized content or advertisements.
Learn more