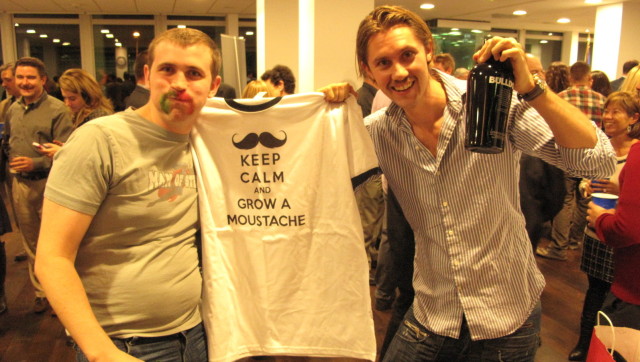 WASHINGTON -- The moustache has transitioned from cool thing on dads' faces to a reminder for men to get checked for prostate and testicular cancer.
Movember, a month-long celebration of facial hair and men's health, began in Melbourne, Australia, in 2003 with 30 participants. Last year more than 854,000 people participated, raising $126.3 million dollars.
The Australian and British embassies in Washington teamed up this year to for "Movember in the Embassy Mo's on Embassy Row." The two embassies raised a total of $12,511. The British Embassy's Stiffer Upper Lips raised $5,880. The Australian Embassy's Mosupials raised $5,691. The British Embassy Bar 3100 donated $925.
The highest male earner, Mr. Movember, was Matthew Knight with the British Embassy for a total of $1,776. The highest female earner, Ms. Movember, was Margaret McElvein with the Australian Embassy for a total of $101.
PHOTO GALLERY
BEFORE YOU GO
Movember At The British Embassy
PHOTO GALLERY
Movember At The British Embassy