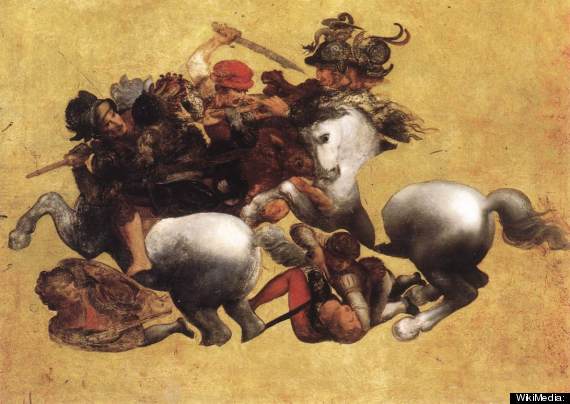 The newly returned artwork went on display this week at the Quirinale Palace, home of President Giorgio Napolitano. Next it will head to Florence's Uffizi Gallery, where it can be reunited with its sibling works in the Leonardo Room, including paintings like "Annunciation" and "Adoration of the Magi." Will the recently recovered masterpiece shed light onto the ongoing hunt for the bearded master's magnum opus? We certainly hope so, but the odds are about as good as a satisfying "LOST" finale. We can't take any more disappointments...
See researcher Seracini at work in the slideshow below. Do you think his hunt should be resumed?
SUBSCRIBE AND FOLLOW
Get top stories and blog posts emailed to me each day. Newsletters may offer personalized content or advertisements.
Learn more