Yesterday, 50,000 people visited PinkLovesConsent.com, a website appearing to feature Victoria's Secret Pink's latest, rather surprising themed line of underwear: thongs and panties emblazoned with phrases promoting consent to fight rape.
"PINK loves CONSENT is our newest collection of flirty, sexy and powerful statements that remind people to practice CONSENT. CONSENT is a verbal agreement about how and when people are comfortable having sex," the site's copy read.
At first glance, something about this didn't seem right to us. And when folks over at Jezebel expressed a healthy amount of skepticism, we began to wonder: since when did Victoria's Secret get involved with women's issues? And it turns out, they actually didn't. We soon discovered that FORCE: Upsetting Rape Culture, a feminist activism team, was the brains behind the satirical site. Well-played, ladies.
According to a press release from FORCE, 100 Facebook users were in on the prank that started on Monday and "it just went viral from there." Within hours, people began to express their gratitude to Victoria's Secret on both Twitter and Facebook. By the time these potential customers realized it was a fake, they began to come out in droves, requesting that the mass retailer produce the feminist undies using the hashtag #loveconsent. Not such a bad way to mainstream such a difficult-to-broach subject, eh?
That was kind of the idea. The press release from FORCE states:
"We could write a pamphlet about consent. In fact, we have written and distributed pamphlets about consent. But how many people are reading pamphlets about sexual practices and how many people are reading facebook post about Victoria's Secret?... We're not about taking Victoria's Secret down. We are about changing the conversation."
So while we think this type of thing would be quite a positive change for the usually over-the-top sexy brand ("unwrap me" panties for the holidays, anyone?), we highly doubt Victoria's Secret is looking to change up their modus operandi just yet -- or at least until after their blowout fashion show airs on television tonight.
Check out some of the Pink Loves Consent's (unfortunately) not-for-sale panties and tell us what you think. Will this foster a productive conversation or is it just shtick?
UPDATE, 12/7/12: On December 4, lawyers from Victoria's Secret got in touch with the hosting company for pinklovesconsent.com and forced it to take down the site, citing "confusion" to customers who might mistake the PINK loves CONSENT campaign for an actual Victoria's Secret campaign. The campaign's Twitter account was also suspended. FORCE: Upsetting Rape Culture, the activist group behind PINK loves CONSENT, stated in a press release: "By shutting down pinklovesconsent.com, Victoria's Secret is shutting down an important outlet for information about healthy sex." They have also started a Change.org petition demanding that Victoria's Secret allow pinklovesconsent.com to be reinstated. See it here.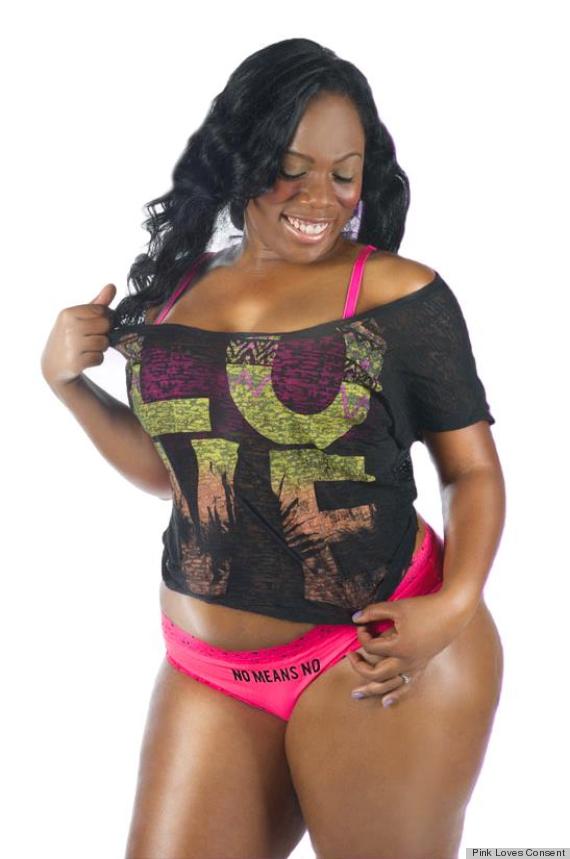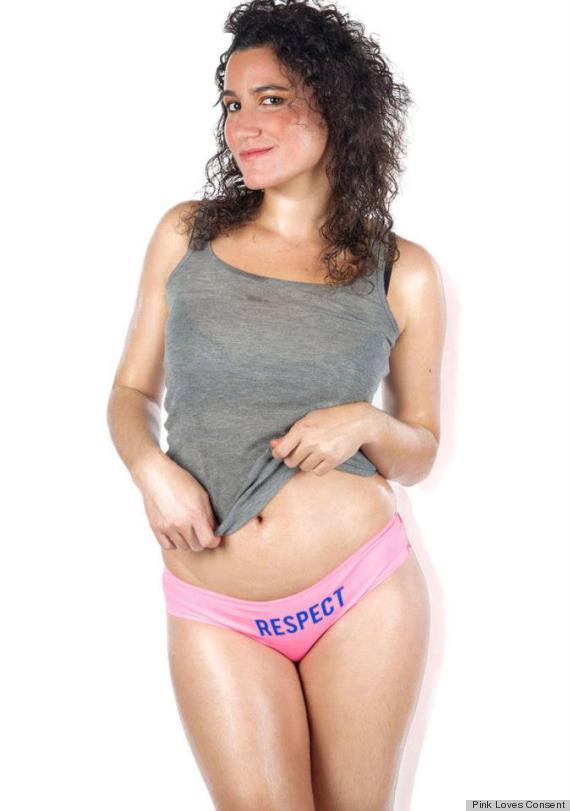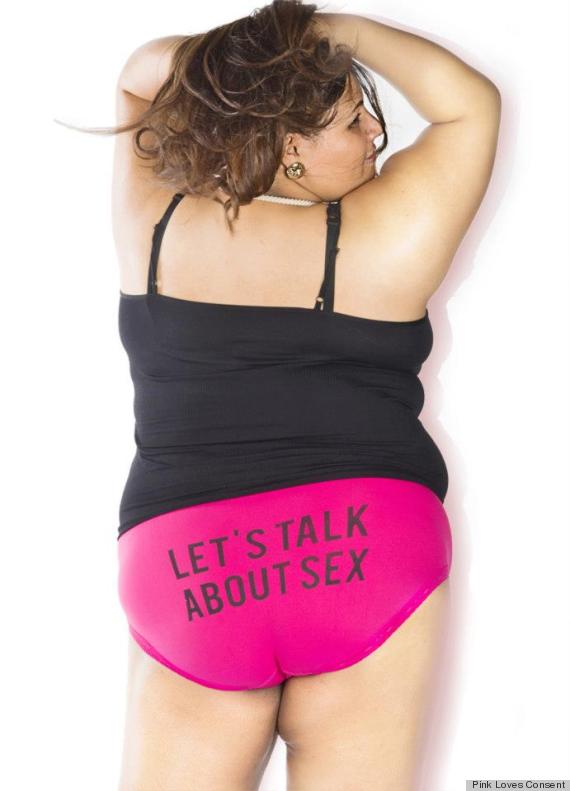 Think this raised a few eyebrows? Check out 100 controversial ads.
100 Ads That Got People Talking
Levis.

Saatchi and Saatchi's campaign for The Conservative Party ahead of the 1979 general election.

Durex.

Sisley fashion brand.

Sean John's Unforgivable Woman fragrance.

Linford Christie stars in Kleenex's tissue advert.

Lynx.

BMW.

BaF's anti-domestic violence ad.

Red Tape menswear fashion brand.

Controversial French anti-smoking advert,

MacDonald's.

QSOL service provider.

NSPCC

A German MacDonald's advert.

Heinz.

Cadbury's.

Miquita Oliver in Women's Aid advert.

Advert for Chicolate chocolate substitute.

Skin Burn, anti-smoking ad

Barnardo's.

Tipalet cigarette advert.

Benetton

TG4 television program entitled 'Paisean Faisean'.

Courage beer.

Budweiser.

Barcardi rum.

Amnesty International

Skyy alcoholic drink.

Amnesty International

Amnesty International

Anti binge-drinking advert

Van Heusen

BMW

Pitney-Bowes Postage Meter

Government anti-drug driving advert

Anti-abortion advert

Advert against verbal abuse

Fabrica

Benson & Hedges

American Apparel

Amnesty International

Post-It

An M&C Saatchi advert for St Matthew's in the City in Aukland, New Zealand.

Israel is still angry that the supermodel didn't serve in the army, and they are even more angry that she is in a tourism video for the country.

Wonderbra's infamous advert.
Want more? Be sure to check out HuffPost Style on Twitter, Facebook, Tumblr, Pinterest and Instagram at @HuffPostStyle.
--
Do you have a style story idea or tip? Email us at stylesubmissions@huffingtonpost.com. (PR pitches sent to this address will be ignored.)