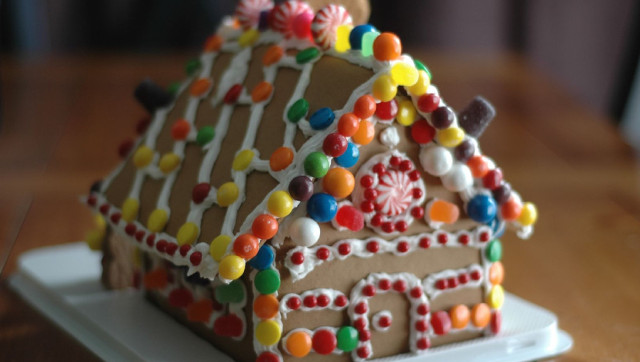 Hansel and Gretel taught some of us to never trust strangers, but for others it left only a strong desire to stumble across a life-size house made of edible sweets. If you fall in the latter category (as we do) you'll be happy to learn that there's now a way to build your own.
Movoto, a real estate blog, created a gingerbread house calculator for tabletop and life-size house. Type in the square footage and find out how many hundreds of cups of butter needed to make your abode. An average three-bedroom family home -- roughly 2,000 sq ft. -- requires over 4,000 cups of butter; that's more than 8,000 sticks of butter. It would cost $60,000 to build which makes a pricey gingerbread house, but an affordable home.
Try it out!
The Tastiest Home You'll Ever Build By Movoto Real Estate
Want to read more from HuffPost Taste? Follow us on Twitter, Facebook, Pinterest and Tumblr.
Hungry for gingerbread? Try these recipes.
Gingerbread Inspired Recipes