November 2012 FAIL Compilation: Another Month Of Cringe-Worthy Misfires (VIDEO)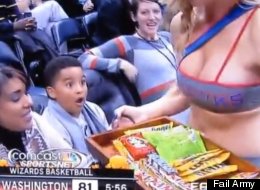 We wish we could say that there weren't enough mindless or unfortunate mishaps caught on tape in November to fill a new FAIL compilation, but the video above proves that idiotic accidents are alive and well.
Fail Army put together November's most cringe-worthy FAILs in a compilation that is sure to make you wince more than once. But you'll also laugh, especially at the little dude around the :30 second mark. Seriously, that kid needs to learn how to be subtle.