Are "Don't lick the _________" and "Please don't pee on the _______" parts of your daily conversations? That's because you're a mom. In fact, we say those lines so often that we don't even flinch anymore when the words come out of our mouths. Check out some other things we've heard ourselves saying that crazily now seem normal to us.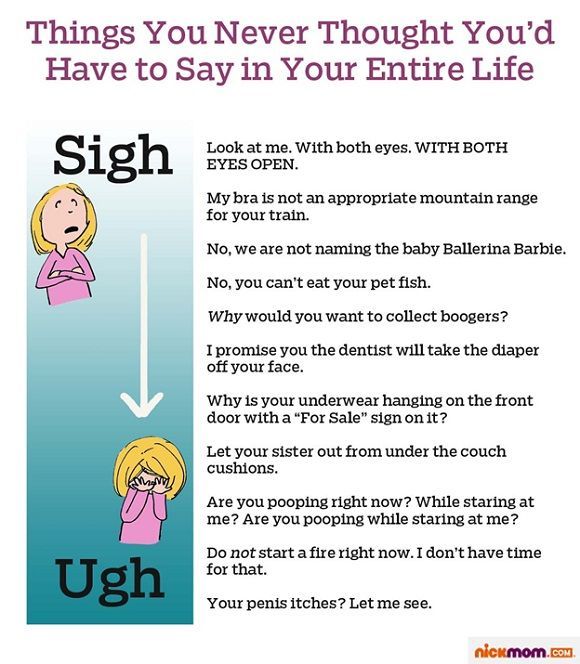 What's the most surprising thing you've said since becoming a parent? Tweet your answers to @HuffPostParents and we'll add your answers to the slideshow below!
I Never Thought I'd Say...
SUBSCRIBE TO & FOLLOW PARENTS
HuffPost Parents offers a daily dose of personal stories, helpful advice and comedic takes on what it's like to raise kids today. Learn more