According to Vulture, most Bill Murray characters fall on a spectrum that ranges from HAPPY to SAD on one axis, and AFFABLE to DICKISH on the other. While we don't 100% agree with their findings (our HuffPost Entertainment editor Christopher Rosen says "Quick Change" and "The Life Aquatic" need to be "way closer to DICKISH") we couldn't resist sharing, as this combines our love of charts with our love Bill Murray. We're not made of stone.
Click to enlarge: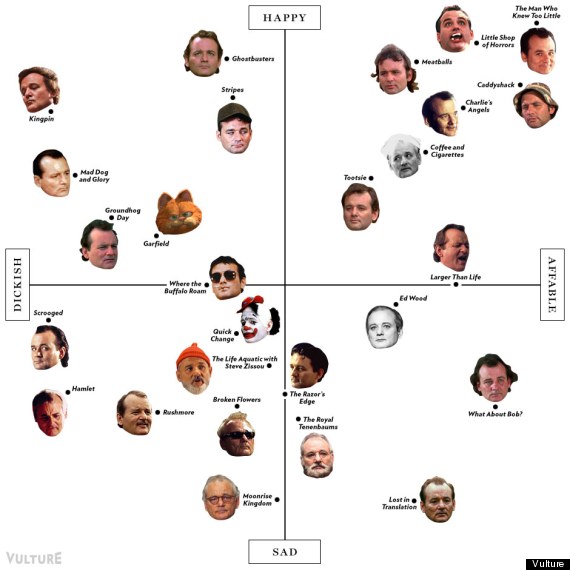 SUBSCRIBE AND FOLLOW
Get top stories and blog posts emailed to me each day. Newsletters may offer personalized content or advertisements.
Learn more