This was a wild week in the art world between Art Basel, Psy's controversial lyrics and the passing of a jazz legend.
Jazz composer and pianist Dave Brubeck, whose pioneering style in pieces such as "Take Five" caught listeners' ears with exotic, challenging rhythms, died earlier this week. He was 91.
Brubeck died Wednesday morning at Norwalk Hospital of heart failure after being stricken while on his way to a cardiology appointment with his son Darius, said his manager Russell Gloyd. Brubeck would have turned 92 on Thursday.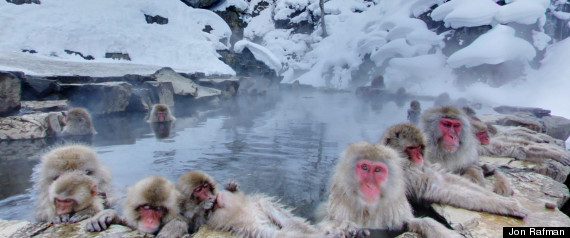 Earlier this year we saw Jon Rafman's surreal Google street view images and were immediately obsessed. Rafman uses Google's surveillance camera as his medium, sifting through the countless shots of empty streets and landscapes for a treasure trove of bizarre events that almost went unnoticed by the world at large.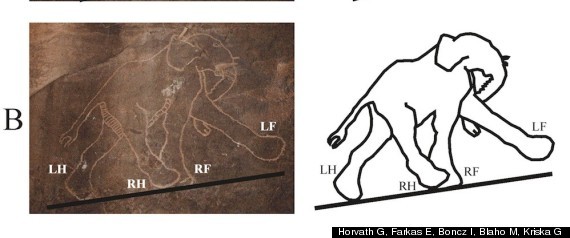 Paleolithic people living more than 10,000 years ago had a better artistic eye than modern painters and sculptures — at least when it came to watching how horses and other four-legged animals move.
A new analysis of 1,000 pieces of prehistoric and modern artwork finds that "cavemen," or people living during the upper Paleolithic period between 10,000 and 50,000 years ago, were more accurate in their depictions of four-legged animals walking than artists are today. While modern artists portray these animals walking incorrectly 57.9 percent of the time, prehistoric cave painters only made mistakes 46.2 percent of the time.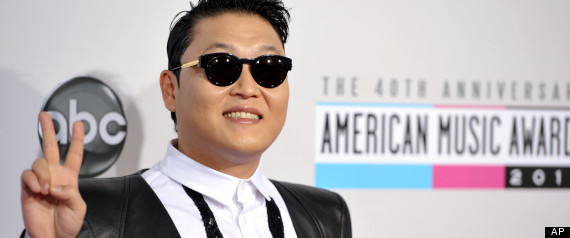 The YouTube sensation known as Psy, aka Park Jae-sang, is best known for his silly horse moves in "Gangnam Style." But recently unearthed images reveal the singer with the most popular video on YouTube also has a reportedly anti-American past.
In a song titled, "Dear American," he reportedly delivered the lines, "Kill those f---ing Yankees who have been torturing Iraqi captives," during a 2002 concert in South Korea. Read all the lyrics and Psy's reaction here.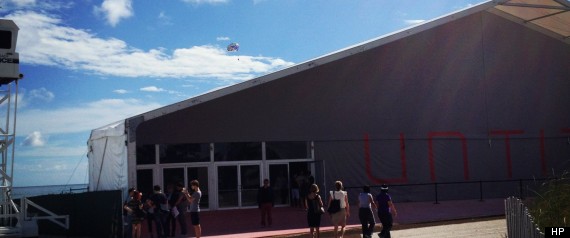 The events of Art Basel Miami Beach are winding down, leaving fair-goers broke, hungover and wondering where all the celebrities went. Read our photo diary of the artsy bacchanal and see the beginnings of it all in the slideshow below.
Art Basel Miami Beach Diaries 2012
Packing list: flamingo robe, sparkles, blazer to stay legit

4 am... Dark times

The cereal spoke to me! "Your beliefs become your thoughts... Your thoughts become your words... Your words become your actions... Your actions become your habits... Your habits become your values... Your values become your destiny." Deep stuff coming from Tony the Tiger. Jani Leinonen, "Your Beliefs"

A great welcome to the fair... possibly an even greater welcome to a kitsch Halloween store? Robert Indiana's "Rum Run"

The Fresh Prince is alive and well in Miami couture

By Suzanne Duchamp, Marcel's sis. Definitely check out "Duchamp's Brothers and Sisters" at Francis M. Nauman. The coherence of the collection is a nice change from a lot of the more commercial feeling "best of" booths. All the works are tightly packed in tight with a narrative weaving them throughout, making me feel kind of like stumbling upon the Duchamp family attic.

Look familiar?

Jean Dubuffet... I love the nose so much.

By Katharine Dreier, a friend of Duchamp. Also @ Francis M. Nauman.

DAN Galeria in São Paulo really blew me away with their delicate optical illusions that vibrate before your eyes. They really don't translate in photos. This work is by Cruz Diez.

Joel Meyerowitz @ Howard Greenberg Gallery. Meyerowitz shot the portrait of the diver and when he printed it he turned it upside down. And now she looks like a dolphin woman!!!

$7 edamame beans. Not cool. $8 fruit salad. SERIOUSLY NOT COOL. See those delicious looking chocolate covered strawberries on the bottom? You don't even want to know what those will cost you.

Selfie... sorrry

Eva & Adele. Words cannot describe my love for them and their pink boa purses. But where's your bindi at Adele?

Ivan Navarro's sculptures at Paul Kasmin are stunning. Pipe-like structures lead down into a seemingly endless tunnel where language-centric words fall into the darkness. Look into them and for a second you almost forget where you are. Also, rumor has it that P.Diddy was checking out the selection so you know it's legit.

Another Navarro... this time softer.

Alex Katz' portraits pop amongst the louder, more experimental works. Or maybe it's the coral lipstick. CORRECTION: An earlier version stated the artist as Alice Neel. I regret the error.

How nice to see a bindi without any 90's/seapunk vibes!

I wasn't exactly sure how to feel in the face of Jon Pylypchuk's snarky cigarettes, which formed a picket line of the gallery floor, part David Shrigley and part South Park. But this particular quote reminded me of Kanye West... and amidst all the classy folks smoking cigarettes outside it's fun to imagine the scenario from the other end.

Os Gêmeos really pops in Instragram, don't you think?

Prom King & Queen 2012!!! I didn't even ask them to look into each other's eyes like that.

Flowers? For me?

FLESH + BEACH = ART BASEL MIAMI BEACH!

Vampire by Sterling Ruby at Xavier Hufkens in Brussels... If Edward Cullen had an Etsy account.

Peta Coyne's Untitled #1375 (No Reason Except Love) Somewhere between a chandelier and a baroque butcher.

Everyone who wears sneakers to the fair deserves a big hug. I wimped out... maybe tomorrow.

I had only seen Nobuyoshi Araki's bondage photographs in a book. The graphic photo peeked out from a back corner, where it lured crowds to get a closer look with a mischievous seduction. Then everyone left awkwardly... blushing a lot.

The queen watching over her kingdom. All hail Marina.