The "Girls" Season 2 premiere is only a month away, and HBO has finally leaked a few details -- and photos -- about what's to come in January.
In addition to the "sex and sharp objects" Lena Dunham teased at the 2012 Emmys and an engrossing trailer, here are seven things to expect from Season 2 of "Girls."
Hannah (Dunham) has a new boyfriend! Unfortunately, she's still invested in Adam, whose heart and leg are both broken.
Shoshanna (Zosia Mamet) is not exactly in a good place with Ray after losing her virginity to him. HBO describes their relationship as "shaky" and "challenging."
Elijah (Andrew Rannells) is questioning his sexuality again. Could this have something to do with his decision to shack up with Hannah?
Marnie's (Allsion Williams) mom, played by Rita Wilson, stops by when Marnie gets "bad news at work" ... but what she really needs is support from Hannah.
Sandy (Donald Glover) slams Hannah's writing, but it doesn't look like she's going to give up on it.
In spite of a rather hasty marriage, Jessa's basking in "marital bliss" and appears to have had an awesome honeymoon.
Elijah's keeping "an explosive secret" that's revealed when Hannah "parties hard" with her roomie.
Check out the character posters for "Girls" Season 2 below and click through the slideshow below for a sneak peek at what's to come in Season 2.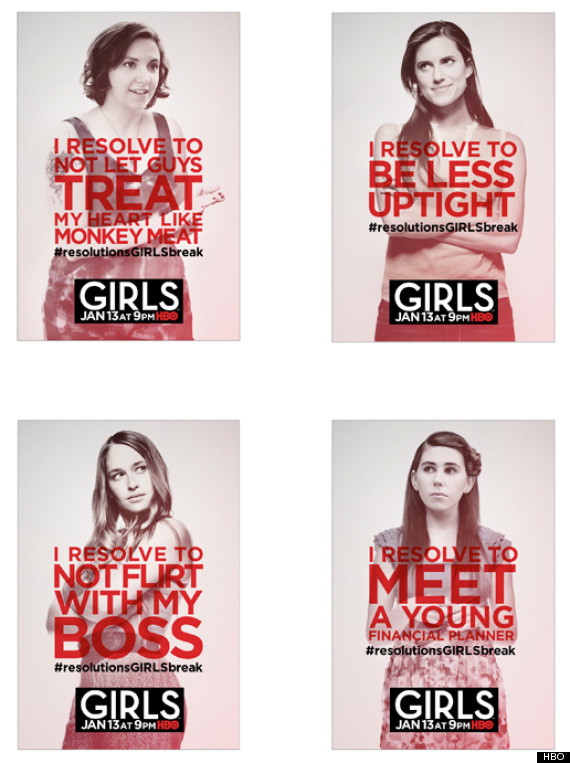 PHOTO GALLERY
BEFORE YOU GO
'Girls' Season 2 Photos
PHOTO GALLERY
'Girls' Season 2 Photos
"Girls" returns to HBO on January on Sun., Jan. 13 at 9 p.m. ET on HBO.