In our line of work, we see a lot of recipes. Like most cooks we know, we use them mostly for inspiration, tinkering to suit our tastes and the tastes of those we're feeding. It takes something extra special to make us step back and say WHOA. This Spinach and Cheese Casserole recipe did just that.
Why? Well... look at it. The crispy cheese. The bed of creamed spinach. The simplicity. Did we mention the crispy cheese part? By simply laying slices of swiss or havarti over this casserole, you create what is basically the stained glass window of cheese. If that doesn't scream holiday cheer, we just don't know what does.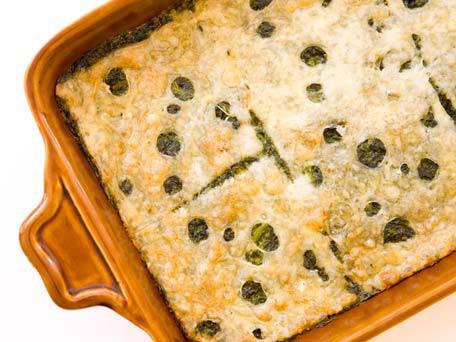 Get the Spinach and Cheese Casserole recipe here. If you make it, let us know what you thought in the comments!
Want to read more from HuffPost Taste? Follow us on Twitter, Facebook, Pinterest and Tumblr.