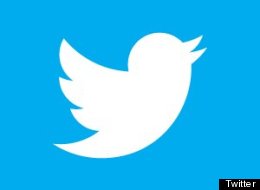 The Nielsen Twitter TV Rating is almost here. Nielsen, the media company that charts what viewers watch on TV, has partnered with Twitter to launch the Nielsen Twitter TV Rating to chart the conversations about shows on the social platform in the US. The new metric will launch for the fall 2013 TV seasons.
Nielsen Twitter TV Rating will measure the total audience for social TV activity, including participants and users who are exposed to the activity. According to Nielsen, this will provide the "precise size of the audience and effect of social TV to TV programming."
"The Nielsen Twitter TV Rating is a significant step forward for the industry, particularly as programmers develop increasingly captivating live TV and new second-screen experiences, and advertisers create integrated ad campaigns that combine paid and earned media," Steve Hasker, president of global media products and advertiser solutions at Nielsen, said in a statement. "As a media measurement leader we recognize that Twitter is the preeminent source of real-time television engagement data."
According to Nielsen, the Twitter TV Rating will serve to complement Nielsen's existing TV ratings. The tool is described as "giving TV networks and advertisers the real-time metrics required to understand TV audience social activity."
"Our users love the shared experience of watching television while engaging with other viewers and show talent. Twitter has become the world's digital water cooler, where conversations about TV happen in real time. Nielsen is who the networks rely on to give better content to viewers and clearer results to marketers," Chloe Sladden, vice president of media at Twitter, said in a statement. "This effort reflects Nielsen's foresight into the evolving nature of the TV viewing experience, and we're looking forward to collaborating with Twitter ecosystem partners on this metric to help broadcasters and advertisers create truly social TV experiences."
Best New Characters of 2012
A tortured hero masquerading as a billionaire playboy, Stephen Amell's Oliver Queen not only kicks ass (and looks good doing it), he also brings wit, nuance and heartbreaking humanity to a character who's willing to sacrifice everything for the greater good.

No matter what the writers throw at her, Bebe Wood is utterly fearless in portraying precocious Shania. Whether she's tackling one of Cher's more controversial tracks or impersonating Little Edie from "Grey Gardens," she always steals the show.

Sister Mary Eunice has evolved from a meek and mild sidekick to a woman possessed (literally), and Lily Rabe's chillingly unhinged performance has been one of the greatest parts of the new "AHS." Now Sister Mary Eunice is the one administering the punishments instead of bending over, and we like the change.

Sterling Cooper Draper Pryce's first Jewish employee soon shrugged off the shackles of tokenism, revealing the tragic (he was born in a concentration camp), layered man beneath. Ben Feldman's sly character even one-upped Don Draper a few times, although some Pete Campbell-esque sabotage soon put Don back on top.

In a year when LGBT characters were overwhelmingly portrayed as shrill clichès, Julie White's Anne is pretty much the only gay character whose identity hasn't been wholly defined by their sexual orientation. Her honest, nuanced and hilariously sardonic portrayal of a grieving widow transcends stereotypes.

The ABC drama may not have set the ratings alight, but no one on primetime can match the gravitas of Andre Braugher's Marcus Chaplin, the conflicted, charismatic captain of the Colorado. We'll miss him and the show next season.

Love her or hate her, we guarantee you were talking about her in 2012. Lena Dunham's fearless (and often unflattering) portrait of an insecure twentysomething trying to find her identity shone a harsh but heartfelt light on the millennial crowd. Whatever else you may think of her, Hannah's undoubtedly a voice of a generation.

Friend or foe? It changes week to week, but whether Maura Tierney's calculating businesswoman is on Alicia's side or not, it's great to see the "ER" alumna back together, especially playing such strong female characters. (We're also loving Amanda Peet, for the record.)

Who doesn't love a roguish swashbuckler in guyliner and leather pants? Colin O'Donoghue's Hook may be the villain of the story, but we'd sail away to Neverland with him any day. (Who does Emma think she's kidding?)

It may be physically impossible to keep yourself from falling in love with Yvonne Strahovski, so we don't blame Dexter for getting hooked on a fellow killer, especially one with such a fascinating past. Too bad his relationship with Deb will always come first.

He may not be Cumberbatch, but Jonny Lee Miller's jittery, genius (and a little loopy) incarnation of the iconic detective has his own charm, helping the drama avoid becoming just another procedural.

Playing a slutty, bitchy drunkard may just be the role Kate Hudson was born for -- and we mean that as a compliment. Scene-stealing dance instructor Cassandra doesn't pull her punches while whipping Rachel and the rest of the NYADA kids into shape, and that's why we love her.

There were so many amazing new characters in Season 2 of "Game of Thrones," it was hard to narrow it down to one, but since Gwendoline Christie's Brienne spent much of the year being used and verbally abused, and still managed to kick ass and keep herself alive, we're dubbing her "GoT's" most valuable newcomer. (You were runner-up, Davos Seaworth!)

He sings, he writes, he's always the designated driver and he'll take your momma to rehab -- is Charles Esten's Deacon the perfect guy? We're just waiting for Rayna to quit the charade and give in to true love, already! We've also got to give an honorable mention to Sam Palladio's Gunnar, another "Nashville" dude whose crooning gets us swooning every week.

Though David Morrissey's imposing Governor masquerades as a kind and benevolent leader for the people of Woodbury, in reality he's a twisted, arguably insane despot. Uncomfortable to watch, yes, but also undeniably compelling. And while Danai Gurira's Michonne has received mixed reactions, we've got to give her an honorable mention for being a katana-wielding badass.

Snarky, British and sporting a vaguely obscene name -- Lucy Punch's BJ is the total package, and can usually be relied upon to spout wisdom, nonsense or some delicious hybrid of the two on the quirky comedy.

From Bella's mustachioed father in "Twilight" to one of the biggest badasses of 2012 -- not a bad year. Billy Burke's Miles Matheson is a complex, sword-wielding, Han Solo type who is clearly hiding a fuzzy, bromantic center beneath that prickly exterior. What's not to love?

Though we only got five episodes with Georgina Haig's scrappy resistance fighter in 2036, her tentative, gut-wrenching relationships with her long-lost parents and grandfather were the undeniable heart of "Fringe's" final season -- at least until the writers ripped it out. RIP, Etta. We hardly knew ye.

We had our suspicions about Benny (Ty Olsson) when the season began, but despite the vampire's inglorious beginnings in Purgatory, "Supernatural" has worked its magic on yet another supporting character, helping craft a relatable and sympathetic bloodsucker that we'd love to see stick around.

It's apt that Chummy's portrayer is called Miranda Hart, because this good-humored and cripplingly insecure midwife is the emotional core of the PBS drama. Chummy's struggles with relatable body issues, familial expectations and a desire to be loved make this period drama undeniably relevant today.