It appears that President Barack Obama got caught in Spider-Man's web at the end of October.
A White House photo released for TIME magazine and published Wednesday shows the president playing with the son of a staffer outside the Oval Office on Oct. 26.
The president was able to escape, though. He went on to win a second term less than two weeks later.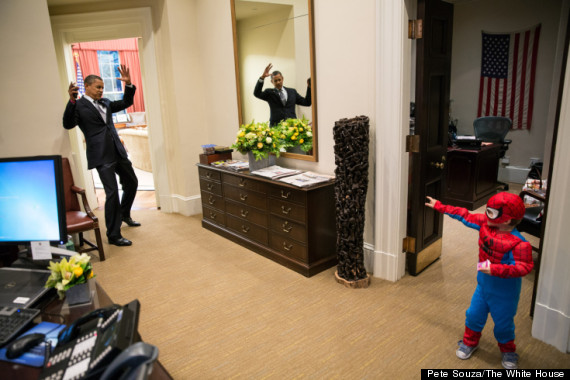 Also on HuffPost:
Barack Obama Style Evolution
SUBSCRIBE AND FOLLOW
Get top stories and blog posts emailed to me each day. Newsletters may offer personalized content or advertisements.
Learn more