A World War II veteran's dream of returning to the land he fought in is finally being granted, thanks to the generosity of middle school students in Mississippi.
According to the DeSoto Times-Tribune, Hulan Roberts, who was aboard a B-17 bomber during the Battle of the Bulge in 1944, wished to return to the Belgian countryside. He wanted to see the towns and villages from the ground rather than the air.
"I'm as interested as anyone to go back and see it," Roberts said in a ceremony at DeSoto Central Middle School. Now, he will get his wish.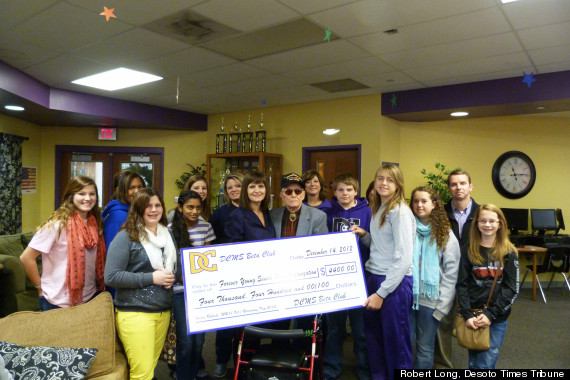 Students -- some as young as Roberts' nine grandchildren and 14 great-grandchildren -- raised the bulk of the sum. According to the DeSoto Times-Tribune, the school's Junior Beta Club raised more than $4,400 for Roberts' trip via a spaghetti dinner, a silent auction and a Pajama Day.
Teacher Sadelle Jackson, who heads the club, told the news source that students first discovered Roberts' wish when one of his comrades, J.T. Holyoak, told the class about his service in the same battle.
"It helped the students learn what it was like," Jackson said. "As young as they are, they are so disconnected from it."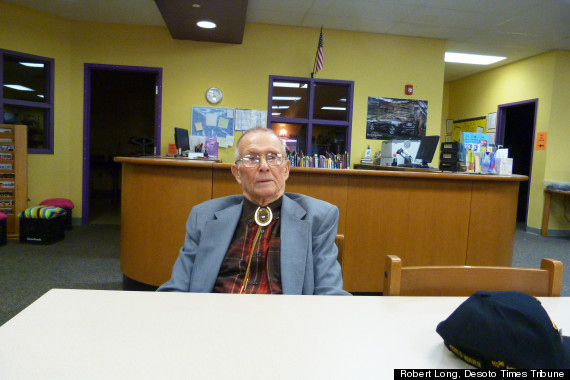 Roberts told the Desoto Times-Tribune that he is looking forward to his trip, which includes free meals, lodging, and travel expenses.
"It's first class," Roberts said. "They'll even let me sleep on clean sheets."
Katherine Nelson, director of community relations for the DeSoto County School District, also congratulated the students on a job well done.
Also on HuffPost:
Our Favorite Military Reunions
SUBSCRIBE AND FOLLOW
Get top stories and blog posts emailed to me each day. Newsletters may offer personalized content or advertisements.
Learn more