The Flint Crepe Co., an eatery in Flint, Mich., recently began selling soap made from its own leftover bacon grease. Although the product certainly isn't kosher, those who scrub up with it don't walk away smelling like bacon -- it's scented with a ginger citrus blend.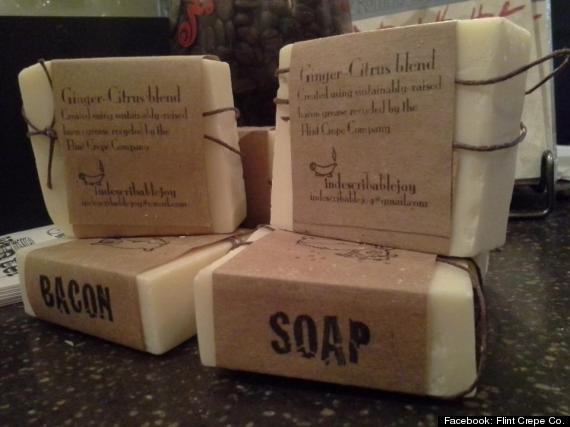 Bacon in the bathroom may sound odd, but it's hardly new territory. Remember this bacon shaving cream?

SUBSCRIBE AND FOLLOW
Get top stories and blog posts emailed to me each day. Newsletters may offer personalized content or advertisements.
Learn more