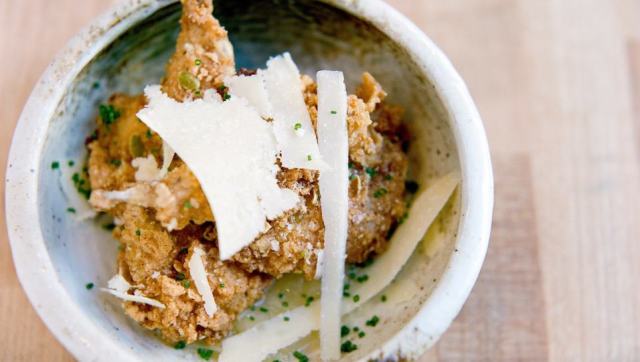 "The snug, narrow dining room, which channels a 'modern workshop' vibe replete with unfinished cement walls, 1970s-era peg boards and school auditorium chairs, isn't much to look at," wrote Zagat. "But that doesn't stop the throngs of hopeful foodies who line up nightly with the hopes of snagging a walk-in spot, or even a chance to dine standing up at the front counter."
Also included in the list was Mission Chinese Food NYC, opened by San Francisco expats. Not only were State Bird and Mission Chinese included in the list, they were two of only four North American restaurants listed.
"Congratulations @statebirdsf!!! Thrilled to share this honor with you guys."
Check out all ten of Zagat's Hottest Restaurants in the World in our slideshow below:
Zagat's Ten Hottest Restaurants in the World
SUBSCRIBE AND FOLLOW
Get top stories and blog posts emailed to me each day. Newsletters may offer personalized content or advertisements.
Learn more