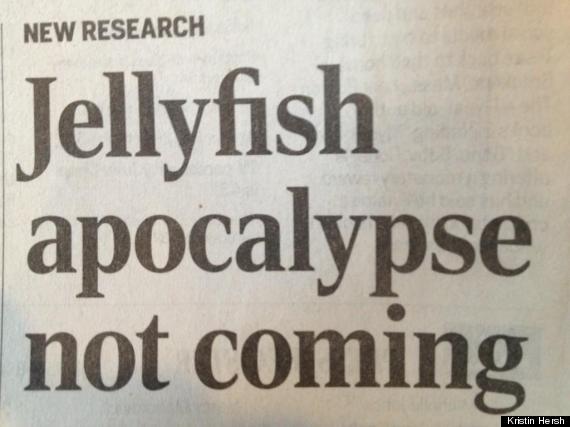 Indie rock goddess Kristin Hersh, former leader of Throwing Muses, set all of our minds at ease over the weekend when she tweeted a photo of the reassuring headline above.
If you're like us, you hadn't really considered the possibility of a jellyfish apocalypse, but now that you have, it's your single worst fear. But rest assured, as the headline says, it's totally not happening.
Also on HuffPost:
The Most Obvious Headlines Ever
SUBSCRIBE AND FOLLOW
Get top stories and blog posts emailed to me each day. Newsletters may offer personalized content or advertisements.
Learn more