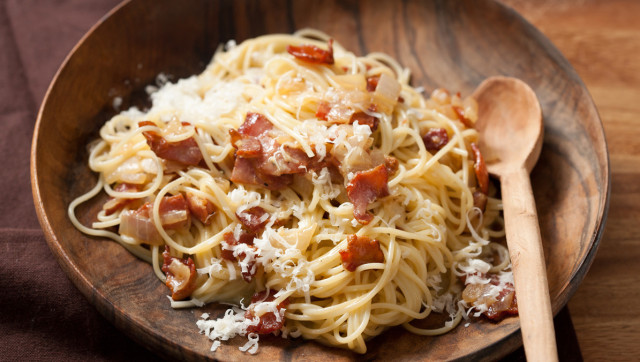 Winter means one thing for us, and that's spaghetti carbonara. If you don't know what spaghetti carbonara is, know this: it's made with bacon, eggs and parmesan cheese. A spaghetti pasta carbonara recipe will trump any red sauce Italian dish -- despite the fact that it wasn't even represented in our Italian-American food deathmatch.
Oh, and we didn't even tell you the best part about this spaghetti carbonara recipe (yes, it gets even better): it's one of the easiest pasta recipes you can make.
Get the Spaghetti Carbonara recipe
Want to read more from HuffPost Taste? Follow us on Twitter, Facebook, Pinterest and Tumblr.
Get more pasta recipes!
PHOTO GALLERIES
Fall Pasta Recipes