Song Lyrics Quiz: Elvis Presley, David Bowie And R. Kelly, All Shook Up
January 8 isn't even close to being one of the most common birth dates in the year, and yet, somehow, three musical geniuses were all born on this day: Elvis Presley, David Bowie and R. Kelly.
We present a quiz based on lyrics from our three birthday boys, who also happen to be gifted in the quotables department. We've sourced albums spanning from 1956 to 2013, from the emergence of a white Southerner's dangerously rotating hips onto the scene with Elvis Presley, to Bowie's rich post-Man Who Sold The World years, to R. Kelly's hip hopera slash conversation starter, Trapped In The Closet. Herewith lies the lyrical Venn crossing point between romantic (Presley), clever (Bowie), and totally bananas (Kelly). Now it's your turn: who sang what?
Presley, Bowie, or Kelly?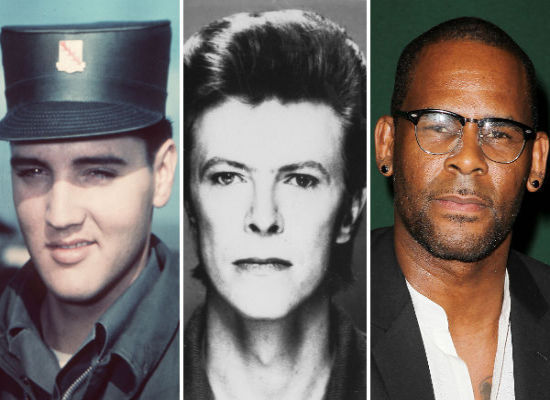 To get the highest score, get all the answers right in the fastest time!
The clock will start as soon as you submit your first answer.
0:00
"It's summertime so it's time to get a summer bunny."