Nude Wedding: New Zealand Couple Gets Married In The Buff (PHOTOS, NSFW)
For most brides and grooms, deciding what to wear on the Big Day is one of the most important parts of wedding planning. But one New Zealand couple didn't have to shop for wedding outfits -- because they got married in the nude.
Nick and Wendy Lowe were married at the Wellington Naturist Club on Saturday in a "clothing optional" wedding, reported local newspaper The Dominion Post. About half of the 120 guests were nude. Both clothed and naked photos were taken, and though guests were asked to dress for dinner, the dancing portion of the event was clothing optional.
Nick encouraged Wendy to embrace the "naturism," or nudist, lifestyle six years ago.
"It was one of the first things he said to me: 'I'm a naturist, how do you feel about it?' I knew at some point I'd have to at least try it," Wendy said.
Check out photos from the Lowes' nude wedding below.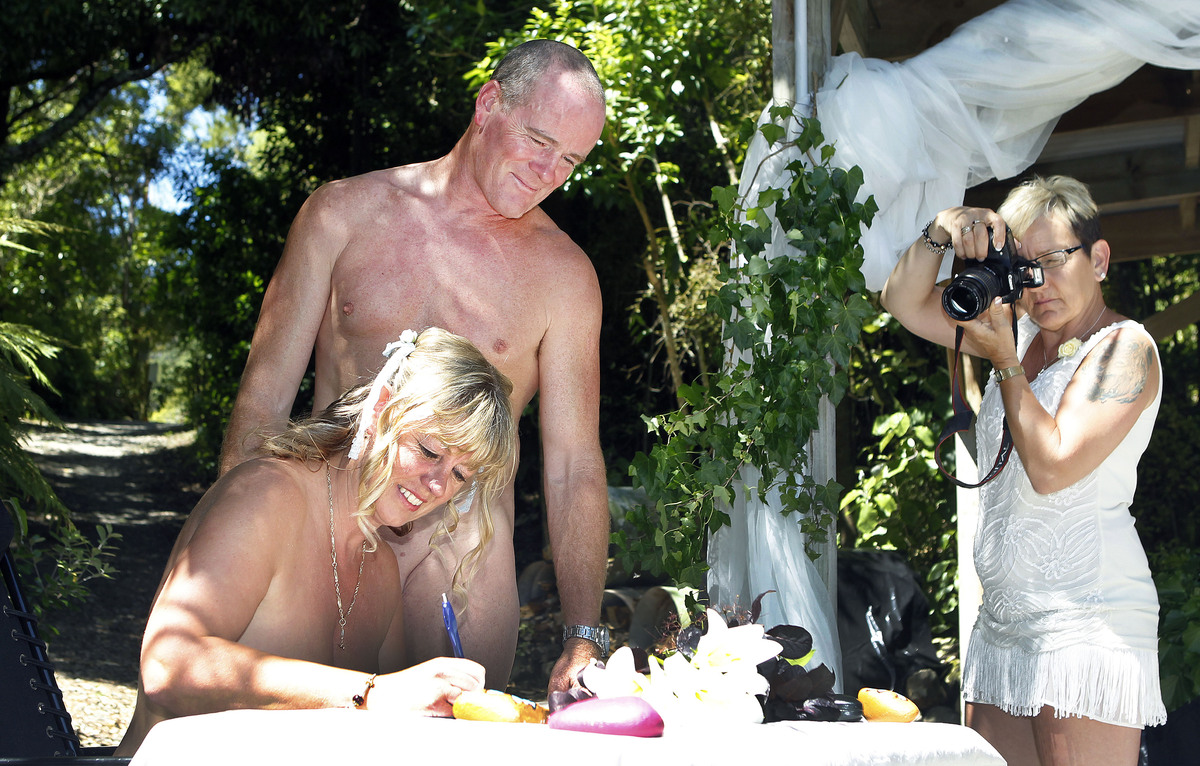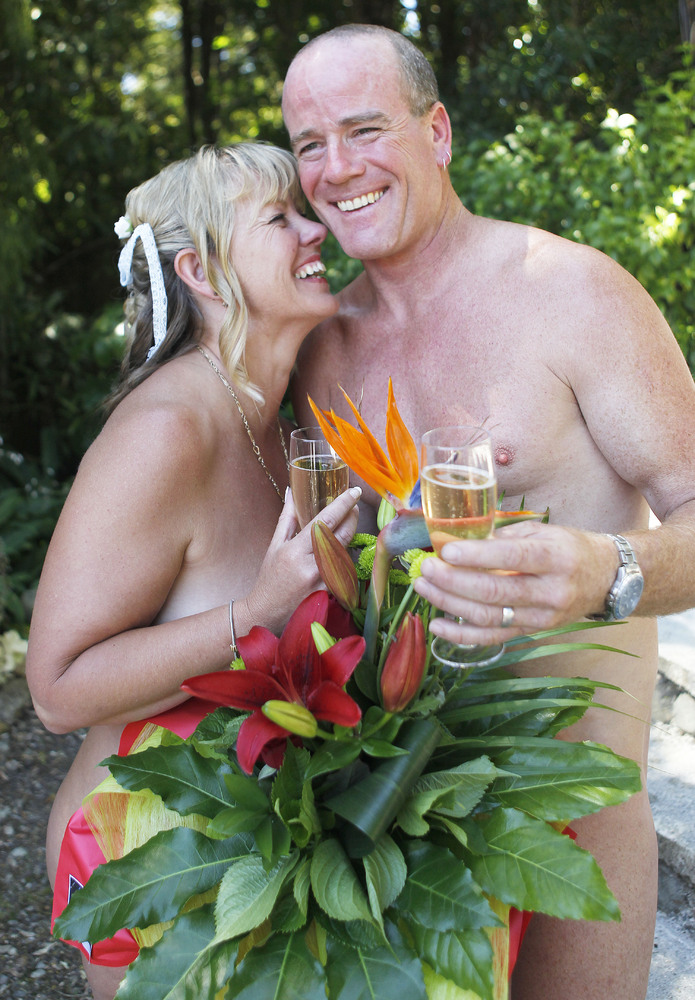 There are actually several places you can tie the knot sans clothing. Click through the slideshow below for some "naked" inspiration.
Places To Tie The Knot Nude
The N Resort in Jamaica is an all-nude, adults-only beach resort that offers wedding packages. The package comes complimentary for any bride and groom who book a minimum seven-night stay and includes a marriage licence, minister's fee, wedding planner, tiered cake, flowers, private dinner and sparkling wine.

If you want to keep your beachy naked nuptials stateside, Miami has you, uh, uncovered. Haulover is one of many U.S. nude beaches that are members of the American Association for Nude Recreation. The AANR says many of its clubs (though it is unclear which clubs specifically) have played host to a number of weddings. The organization even has members who are ordained ministers to officiate weddings.

Vegas is home to some of the most diverse wedding themes in the world. But if a drive-thru Elvis impersonator wedding is a little too much for you, strip it down and have a Vegas wedding in your birthday suit instead. Naked Weddings USA is a service that helps couples plan their clothing-optional ceremonies, from the photography to the entertainment. The company website doesn't offer information on specific venues, but you can contact the staff for more information.

Palm Springs' Terra Cotta Inn offers views of majestic mountains as well as warm weather -- the perfect combination of sun and scenes for a nudist wedding. The resort has hosted weddings before, including this one on 07-07-07.

Aoraki Naturally in New Zealand was host to a clothes-free wedding in December 2002 -- the couple and their guests were naked during the ceremony. Wai-natur Naturist Park is owned by the same proprietors and offers golfing, wine, and fishing.
Keep in touch! Check out HuffPost Weddings on Facebook, Twitter and Pinterest.