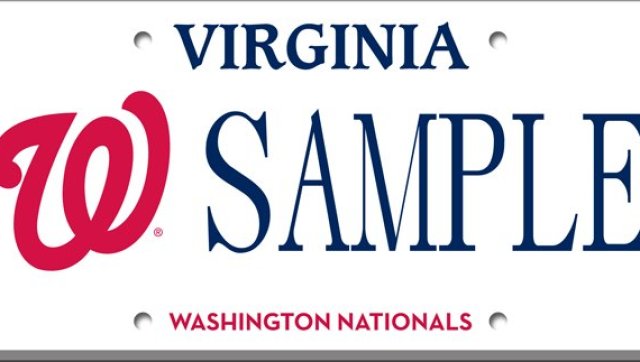 Washington Nationals
WASHINGTON -- How much Natitude do you have? How about your car? Virginia drivers may soon be able to show-off the curly q's of their favorite baseball team.
As blog Let Teddy Win points out, Virginia is getting ready to produce Nationals-branded vanity license plates, just as long as 450 people sign up for the special plates.
The special plates cost an additional $25.
A portion of the money will support the Washington Nationals Dream Foundation. Interested fans can fill out the application online.
District of Columbia and Maryland drivers currently do not have a Nats plate option. But that may change with a second playoff appearance.
Also, get ready because baseball season isn't that far off: Pitchers and catchers report on Feb. 12, full squad on Feb. 15. The Washington Nationals pre-season schedule begins Feb. 23, regular season April 1 in Miami and at home April 5.
Also on HuffPost:
Stephen Strasburg and Bryce Harper
YOU MAY LIKE
CONVERSATIONS
FOLLOW HUFFPOST