Police told organizers that kids should be clothed during events such as the sack race and treasure hunt to "deter any untoward behavior," South Coast Sgt. Malcolm Marr said in the publication.
Unauthorized and suspicious photography will also be tightly monitored, organizer Debbie Pillar told the Messenger.
According to the Advertiser, the event is being revived for the first time since losing sponsorship in 2007. Pillar told the outlet that the event would help "raise awareness" of the nudist movement. Her husband said he hoped the Nude Olympics would attract thousands.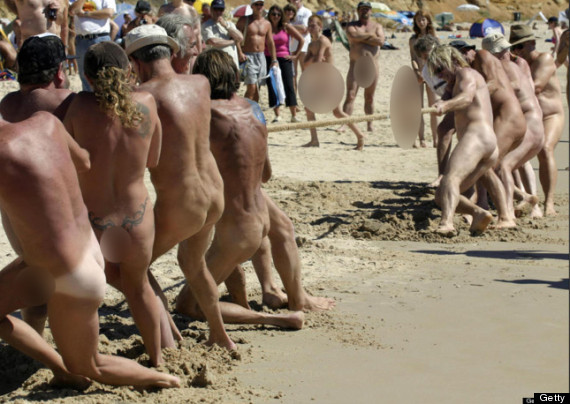 In this file photo from 2005, Nude Olympics competitors take part in the tug of war. The event returns after a five-year absence.
SUBSCRIBE TO & FOLLOW THE MORNING EMAIL
Get top stories and blog posts emailed to me each day. Newsletters may offer personalized content or advertisements. Learn more