HuffPost's own Jason Linkins caught this graphic on Fox News about the potential dangers of a $1 trillion platinum coin that could be used to solve the debt ceiling fight: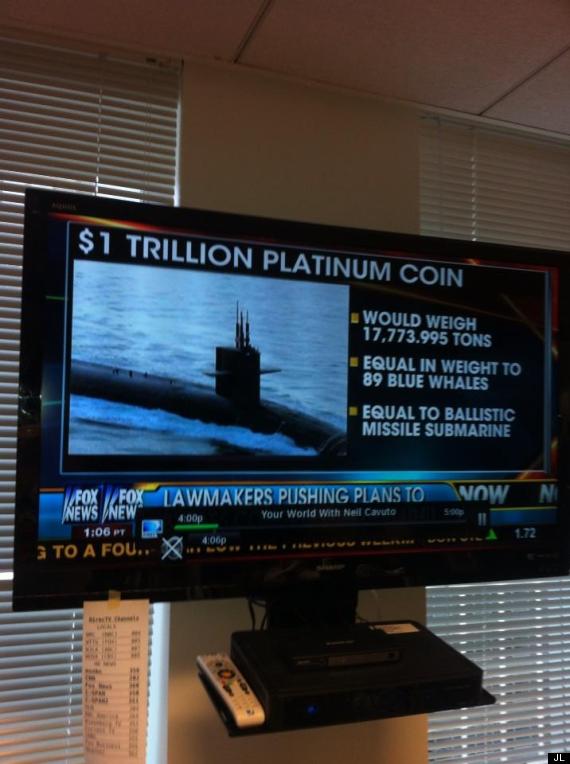 Hmmm. They know that the coin just has to be valued at $1 trillion, right?
SUBSCRIBE AND FOLLOW
Get top stories and blog posts emailed to me each day. Newsletters may offer personalized content or advertisements.
Learn more