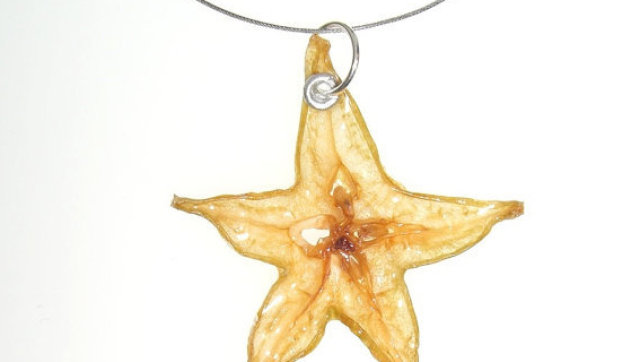 We like Etsy for a lot of reasons, not the least of which is how much food those people keep around. We love to buy Etsy gifts for our friends and family directly from artists and craftspeople, and we love when those gifts have something to do with food. We also love jewelry, especially when it looks like food. Are you noticing a pattern here?
We thought we'd seen everything we loved on Etsy so far, until we stumbled upon Real Fruit Jewelry and gasped. This Philadelphia-based shop perfectly preserves slices of fruits and vegetables, and turns them into necklaces, earrings, rings and cufflinks. We are so in love.
PHOTO GALLERIES
Real Fruit Jewelry On Etsy
[via That's Like, Whoa!]
Want to read more from HuffPost Taste? Follow us on Twitter, Facebook, Pinterest and Tumblr.