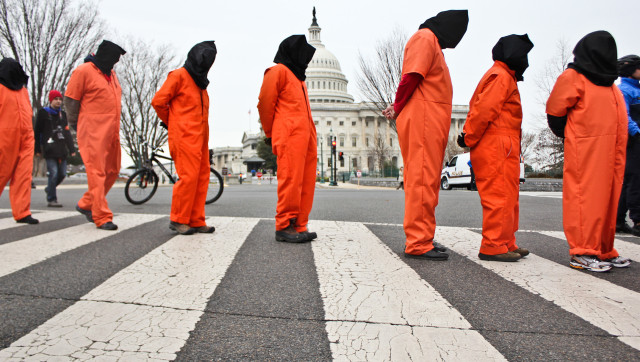 WASHINGTON -- Amnesty International on Friday marked the 11-year anniversary of the first detainees being sent to the U.S. facility at Guantanamo Bay, Cuba, with protests in front of the Supreme Court, a march on Pennsylvania Avenue and a vigil in front of the White House. Protestors wearing orange jumpsuits marched and held signs with detainee pictures and their names.
Solidarity events were also held in Chicago, Dallas, Detroit, Los Angeles, Miami and London.
Amnesty International Torture Protest
SUBSCRIBE AND FOLLOW
Get top stories and blog posts emailed to me each day. Newsletters may offer personalized content or advertisements.
Learn more