A CNN chyron erroneously referred to outgoing Secretary of Defense Leon Panetta as "Leon Panther" on Thursday.
"CNN Newsroom" was airing a report on drone warfare, according to TV Newser, and played a speech that Panetta gave. TV Newser's Alex Weprin caught the error on screen, tweeting, "Who is 'Leon Panther' and how did he become Defense Secretary? I demand answers CNN."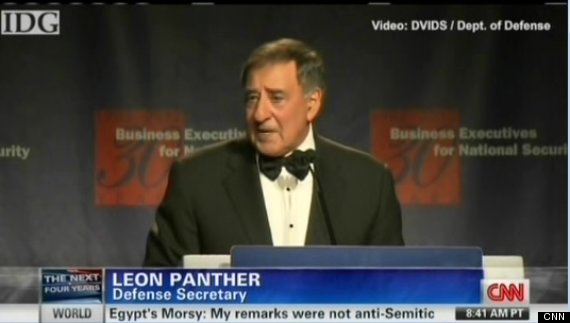 SUBSCRIBE AND FOLLOW
Get top stories and blog posts emailed to me each day. Newsletters may offer personalized content or advertisements.
Learn more