"Looking at Instagram during a commercial break #idol," she tweeted, along with a photo that shows Mariah knows how to lounge in style. (PJs, duvet, diamond bracelets? Check!)
Mariah's twins are clearly taking cues from their mama on how to be both practical and fab. (Look at how adorably Monroe's cosmetology skills are shaping up.)
The singer opened up recently about how she's balancing her new gig with her duties as a mom. "I don't know that I felt like this would ever be necessarily the right fit for me, but then it turned out really working well after I had the babies and everything," she told reporters at the Television Critics Association Press Tour earlier this month.
"You can kind of stay in one place and let them feel grounded and have fun and go to children's museums and that kind of stuff," she added.
PHOTO: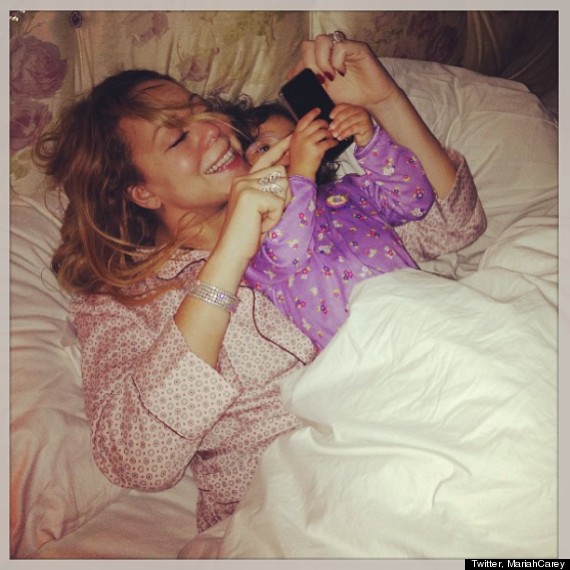 SUBSCRIBE AND FOLLOW
Get top stories and blog posts emailed to me each day. Newsletters may offer personalized content or advertisements.
Learn more