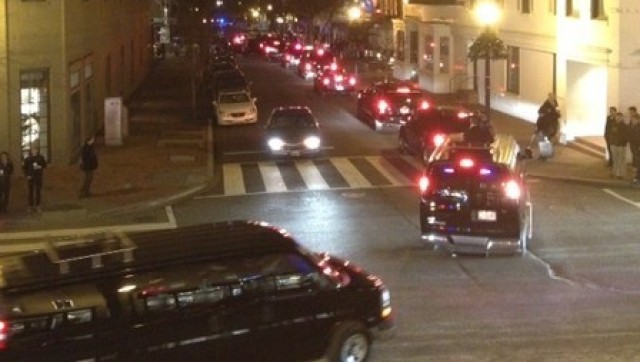 Shaun Courtney
WASHINGTON -- President Obama treated first lady Michelle Obama to a birthday dinner with friends at Cafe Milano in Georgetown on Thursday night.
As Patch reported:
A motorcade of black SUVs and large black trucks turned left from Wisconsin Avenue onto Prospect Street around 7 p.m. Thursday evening, blocking traffic on the both streets briefly.
On its website, the restaurant is described as "the hub of diplomats, lawmakers, journalists, broadcasters, lobbyists, entertainers and all those who value first-class Italian cuisine in a setting that inspires."
FOLLOW HUFFPOST