Since you know that we reside squarely in the try-anything-once camp, we're pretty sure we have to give these caramel-coated Cheetos a whirl. Instructables user Pueo really piqued our curiosity by using Cheetos Simply Natural White Cheddar Puffs, which are, to put it mildly, one of our guiltiest pleasures. Buttery and sweet on the outside, salty and crispy on the inside -- we may have just convinced ourselves to make these sooner rather than later.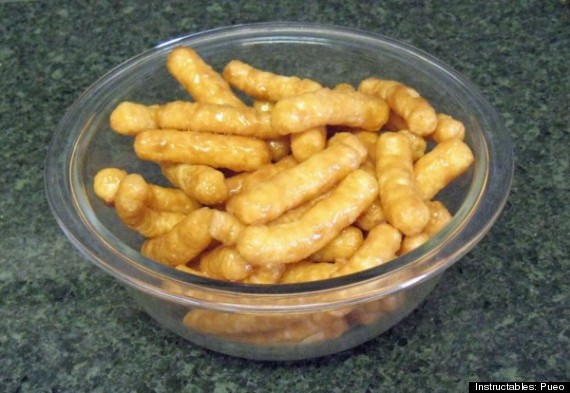 Take it from the inventor themselves:
Warning, this is an addictive snack! Salty, sweet, light. I made about eight batches and gave most of it away. It was safer for me that way or I would have overindulged.
SUBSCRIBE AND FOLLOW
Get top stories and blog posts emailed to me each day. Newsletters may offer personalized content or advertisements.
Learn more