Today we're celebrating the birth of Cindy Sherman, our favorite artsy master of disguise. The blonde chameleon, known for her multiple personality self portraits, turns 59 today.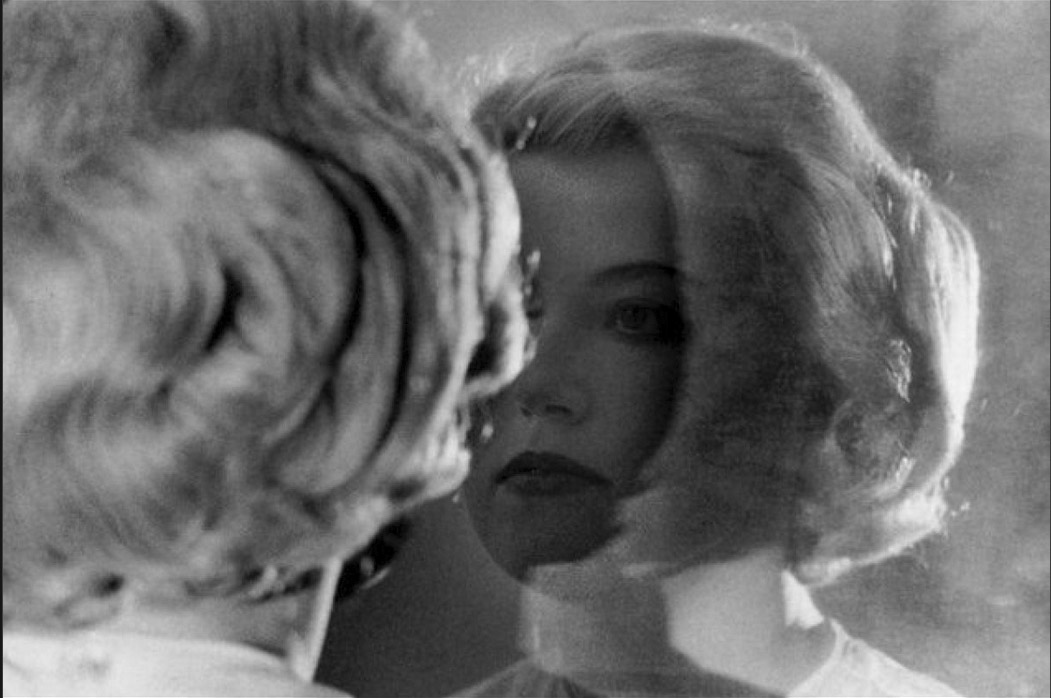 Cindy Sherman. Untitled Film Still #56. 1980. Courtesy of Walker Art Center.

Sherman first turned heads in the 1970s with her "Untitled Film Stills," a series of black-and-white film noire style portraits of Sherman herself, donning stereotypical female roles like damsel in distress or femme fatale. Sherman's photographs exposed that the roles women are allowed to play in film mirror those women are encouraged to play in life. Sherman's masqueraded identities expanded to include sad clowns, Real Housewives-esque aging women and coquettish schoolgirls. Her imaginative photographs show that identity is something crafted and projected, not given.
In honor of Sherman's big day and blockbuster year -- she recently had retrospectives at MOMA and SFMOMA -- we'd like to explore just how big of an influence Sherman has had on the contemporary art scene. "The Cindy Sherman effect" spans far and wide, encouraging artists to use their bodies as canvasses, question female representation and test the limits of knowing yourself. From pop stars to conceptual artists, the following artists all owe Sherman a tip of the hat.
Loading Slideshow
Fauxnique

<a href="http://www.huffingtonpost.com/2012/09/04/fauxnique-talks-photos-in_n_1853124.html">Fauxnique</a> aka Monique Jenkinson, a SF based drag queen, recreated some of Sherman's iconic photos to see just how many layers of artifice and influence she could add to the already loaded images.

Ryan Trecartin

<a href="http://www.huffingtonpost.com/2011/06/16/ryan-trecartins-roamie-vi_n_877831.html">Ryan Trecartin</a>, called "<a href="http://www.fastcodesign.com/1664522/meet-ryan-trecartin-arts-first-genius-of-the-youtube-age">art's first genius of the YouTube age</a>," creates bizarre, grotesque and entrancing videos of the ADD generation are somewhere between an episode of the Real World and a drug-induced nightmare. If Cindy Sherman's more disturbing photos came to life Toy Story style, this might be how they would throw a house party.

Yasumasa Morimura

<a href="http://www.saatchi-gallery.co.uk/artists/yasumasa_morimura.htm">Yasumasa Morimura </a> wears the identities of Western culture's most lusted after sirens. From screen gems like Marilyn Monroe and Audrey Hepburn to artistic muses like Mona Lisa and Sherman herself, Morimura toys with appearance, identity and the women we all know and desire. To My Little Sister: For Cindy Sherman, 1998 Ilfochrome on aluminum 55 X 31 inches (139.7 X 78.7 cm)

Alex Prager

<a href="http://www.huffingtonpost.com/2012/02/24/alex-prager-compulsion_n_1300362.html">Alex Prager,</a> like Sherman, uses cinematic tropes of femininity to craft photographic moments that feel like they were snatched right out of a narrative, though they weren't. Using costumes, makeup and lots of drama Prager creates climactic moments that never resolve themselves.

Kalup Linzy

Performance artist Kalup Linzy often riffs off Sherman, dressing up in schizoid costumes for his <a href="http://www.huffingtonpost.com/kalup-linzy/my-epic-love-affair-with-soaps_b_1444619.html">pseudo-soap opera performance videos</a>. For a panel on Sherman's influence, Linzy <a href="http://www.huffingtonpost.com/kalup-linzy/cindy-shermans-circle-of-influence_b_1401479.html">narrated his experience with her works to the tune of Cindy Lauper's "Girls Just Wanna Have Fun."</a>

Lady Gaga

Pop superstar Lady Gaga has, through her outrageous costumes and performances, communicated her belief that identity is created and expressed through self-representation and art. Her constantly fluctuating image and devotion to artifice recalls Sherman's driving ideals.

Katy Grannan

<a href="http://www.huffingtonpost.com/julie-henson/katy-grannans-boulevard-a_b_806491.html">Katy Grannan</a> questions the separation between reality and performance in her portraits of passing strangers, both unnoticed and "on stage" when walking the LA streets. Grannan also focuses on street performers or other pretenders, whose truth is founded in fiction.

Jaimie Warren

<a href="http://www.huffingtonpost.com/2013/01/10/jaimie-warren-the-hole-interview-on-our-radar-female-tragedy_n_2439462.html">Jaimie Warren</a> channels the vulgarity, randomness and inscrutability of the Internet through her work like a Reddit-crazed Cindy Sherman. Warren inserts her self portraits into the best and most bizarre memes, channeling everything from Picasso's "Demoiselles" to the celebrity spoof, "Lasagna Del Rey." This pictured gem is titled "Self-portrait as JonBeignet Ramsey by skitterypigeon and breadpeople," so it's safe to say she's good with puns.

Rina Dweck

<a href="http://www.huffingtonpost.com/2012/11/20/project-face-artist-rina-_n_2119318.html">Rina Dweck</a> changed her profile picture every day for an entire year to explore the limits of self-transformation and self-expression via the internet. She said in an interview with the Huffington Post: "I want to ask: How do we interact with social media? And how do we use it to our advantage?"

Jillian Mayer

<a href="http://www.jillianmayer.net/">Jillian Mayer</a> dons many identities in her photographs and performances, though instead of familiar female roles Mayer adopts personas that range from baby to hot mess to plastic surgery monster. Things get weird. <a href="http://www.huffingtonpost.com/2011/11/30/jillian-mayer-artist-chews-off-arms_n_1121366.html#s508167">She also shares Sherman's love for revisiting art history; the artist chewed off her arms in a reinterpretation of Venus De Milo.</a>

James Franco

Whether he is playing James Franco or James Dean, no artist seems quite as self-aware of the slippery mechanics of celebrity and identity as James Franco. The actor/artist/prankster has made his name and public persona into an artwork. Perhaps our favorite example was his 2009 stint on "General Hospital" in which he played a performance artist named Franco... <a href="http://www.vulture.com/2009/11/james_francos_general_hospital.html"> as part of a greater art real art project by the real performance artist Franco</a>. If you don't see the influence, <a href="http://sfmoma.tumblr.com/post/31064176516/james-franco-does-cindy-sherman-via-hint-fashion">check out his series of photographs dressed as Ms. Sherman herself</a>.

Andrea Mary Marshall

<a href="http://www.andreamarymarshall.com/tag/gia-condo/">Andrea Mary Marshall</a> creates self portraits through a diverse array of media including film, photographs and paintings. In her newest exhibition Marshall uses self portraiture to explore the mystery of the Mona Lisa. Self transformation, self portraits, the art historical canon.. we're sensing a lot of Sherman here.

Narcissister

<a href="http://www.huffingtonpost.com/2012/12/23/narcissister-performance-art-envoy-enterpriess_n_2348185.html">Narcissister </a>put her training at the Alvin Ailey American Dance Center to unconventional use when pairing her skills with an unusual costume: a Barbie mask and a pubic wig. Her photos and performances explore the mask-like nature of identity and the creative possibilites of nurturing your narcissism.

Nina Katchadourian

<a href="http://www.huffingtonpost.com/2012/04/11/nina-katchadourian-artist_n_1418893.html">Nina Katchadourian</a> was looking for a way to pass the time on a 14 hour flight from San Francisco to Auckland and took a hint from Sherman's dolled up self portraits. Katchadourian frequently visited the lavatory and, using the available materials, recreated 15th-century Flemish portraits.

Nikki S. Lee

<a href="http://www.tonkonow.com/lee.html">Nikki Lee,</a> like Sherman, is a chameleon. Lee seamlessly transforms herself to fit in with a variety of social groups, ages, ethnicities and even genders. Her photographed performances have rendered her a schoolgirl, an elderly woman, a New York stripper and a teenage punk, among many other sub-groups. Lee dons so many identities with ease, fixed categories like race and sexuality seem as easy to shed as a costume.

BONUS: Lena Dunham

Perhaps Lena Dunham is on the list because it has become almost impossible to have a conversation about female representation without her. But the writer/actress, like Sherman, bares her body in front of the camera to shake up the conventional portrayals of women in film. Sherman dresses up, while Dunham often disrobes, but <a href="http://www.vanityfair.com/online/daily/2012/06/beyonce-concert-baby-weight-lena-dunham">both force us to take a hard look at the prescribed roles women are allowed to play</a>, both on and off screen.
To see the original copycat herself check out the the Walker Art Center in Minneapolis before February 13, 2013.
Leave your happy birthday message to Cindy in the comments!
Also on HuffPost: