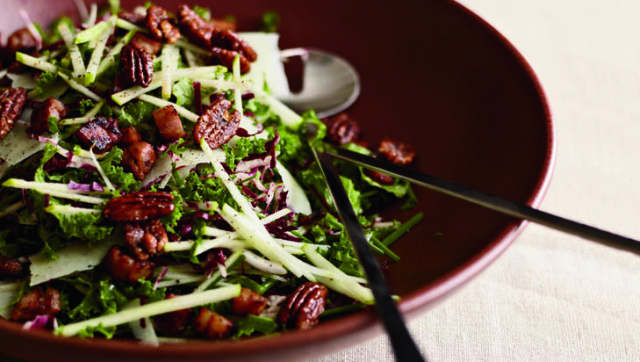 Kale is just starting to get used to the spotlight. A couple of years ago, most people had never even heard of this leafy green and now those same people are happy to massage it for a fresh kale salad recipe. With more than 50 different ways to prepare this antioxidant-rich green, preparing a kale salad recipe is definitely one of the simplest -- and maybe one of our favorites.
But don't worry, this kale salad recipe isn't all health and nutrition. It's topped with perfectly browned pancetta to add a little heft and freshly-candied pecans for a surprising sweetness.
SUBSCRIBE AND FOLLOW
Get top stories and blog posts emailed to me each day. Newsletters may offer personalized content or advertisements.
Learn more