Katy Perry paid tribute to Aretha Franklin's amazing 2009 inauguration hat by bringing along her own mini version of the now-infamous design to the 2013 inauguration of President Barack Obama on Monday.
The singer tweeted a photo of the tiny gray hat with a comically oversized bow and wrote:
"I thought it would be fun to do a shout-out back to four years ago," she explained.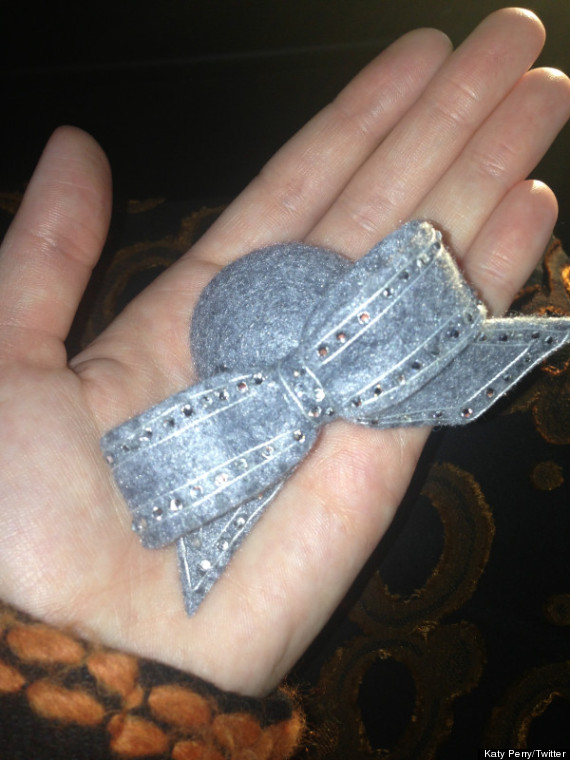 SUBSCRIBE AND FOLLOW
Get top stories and blog posts emailed to me each day. Newsletters may offer personalized content or advertisements.
Learn more