Vieira has been filling in for Kathie Lee Gifford all week, and it has been incredible. She brings what can only be called a combination of disdain and incredulity at what is going on around her.
Some quotes from her guest gig:
"What about Beyonce? Everyone's talking about it, let's just get it over with and deal with it."
"That's what you're comparing the inauguration to, when Bethanny Frankel got married? Oh my god, oh my god, I need alcohol."
Meredith: "It's not a dress. I'm a journalist. It's a skirt and a top."

Hoda: "You were a journalist."

Meredith: "That's over. That ended about ten minutes ago."
Meredith, on Hoda's book inscription: "Don't quote Bethanny ... oh, god, how trite."
Meredith, on Hoda mocking a memento of hers: "You took a lovely moment and tried to destroy it."
This seemed to sum things up nicely:
M: No. I'm having a good time.
Also on Wednesday, they went through each other's purses, and Hoda made this face when she swiped one of Meredith's bank statements: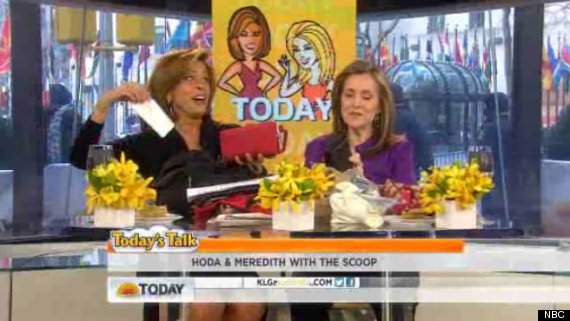 WATCH:
Visit NBCNews.com for breaking news, world news, and news about the economy
SUBSCRIBE AND FOLLOW
Get top stories and blog posts emailed to me each day. Newsletters may offer personalized content or advertisements.
Learn more