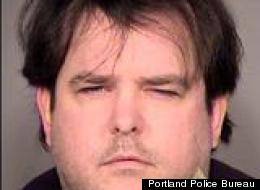 BUSTED.
A Portland, Ore. man allegedly placed a pen camera on a co-worker's desk to spy on her using a breast pump, Portland Police said.
Russell Kent Gordon, a tech specialist at natural resources consulting firm Mason, Bruce & was arrested on Friday for second-degree burglary and invasion of privacy after the co-worker found the spy pen and notified her supervisor. Gordon, 44, was fired the next day.
Sgt. Pete Simpson, a Portland Police spokesman, said the victim found the digital recording pen in a cup on her desk and realized a USB drive was attached to it, The Oregonian reported.
Gordon pleaded not guilty to all charges in Multnomah County Circuit Court on Tuesday. His next hearing is scheduled Feb. 6. He was released from Multnomah County Jail on recognizance.