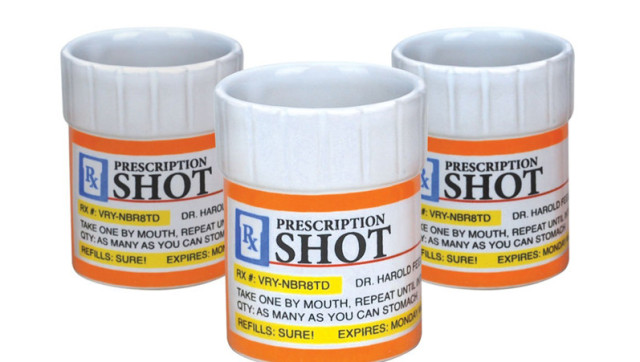 If you know you're in for a night of drinking and you plan to get straight to the point with shots, be sure to drink them from these out-of-the-ordinary shot glasses (and stock up on hangover remedies too). Because a shot of tequila is just a shot of tequila, but when it comes in a shot-gun casing shot glass, it becomes something else entirely.
This isn't the first time we've come across unique shot glasses (remember the candy-cane shot glasses we spotted over the holidays?), but it is the first time we found 11 excuses to have a drink at one time.
Want to read more from HuffPost Taste? Follow us on Twitter, Facebook, Pinterest and Tumblr.
PHOTO GALLERIES
Shot Glasses