By Adrienne Hedger and Shannon Seip for NickMom

In a dream world, our children would always help around the house... except when they're 3 years old. Because at that age, no matter how much they try to help, it seems to always end up in a disaster. So, the next time you wish your kid would do more chores, don't blame us when a bubble bath attacks your house!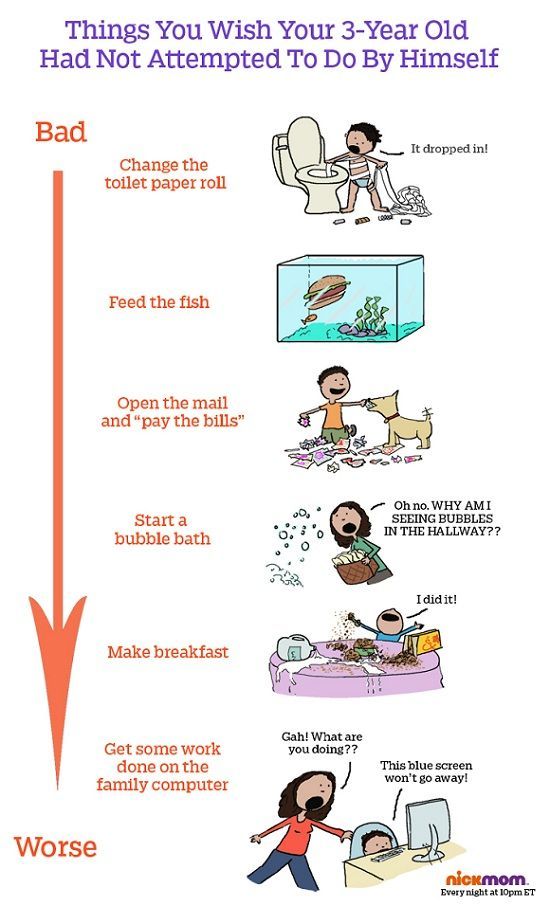 RELATED LINKS: Watch NickMom every night at 10PM ET on the Nick Jr. channel How Human Mothers Are Different From Bear Mothers Brad Pitt Is Heavenly in Chanel Ads
Baby And Kid Problem Memes
SUBSCRIBE AND FOLLOW
Get top stories and blog posts emailed to me each day. Newsletters may offer personalized content or advertisements.
Learn more