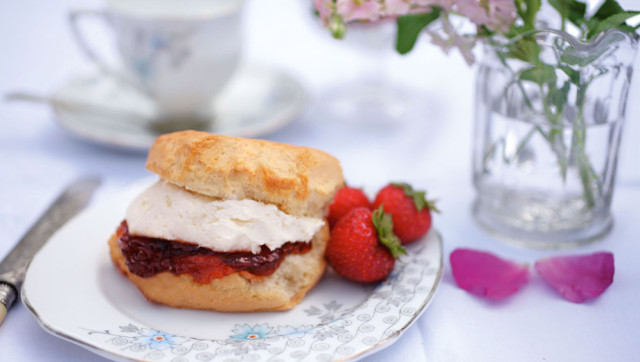 It's pretty clear by know that we're big fans of buttermilk. And buttery scones are a keeper in our book too. So when you combine the two together, it can only mean good things -- which is exactly what you get with this buttermilk scone recipe.
Forget everything you know about scones -- all those poorly baked, hard as rock and dry as cardboard excuses for scones have nothing to do with the beloved British pastry. Instead, bake this buttermilk scone recipe and you'll finally understand why scones are still going strong.
Check out these other breakfast pastry recipes.
SUBSCRIBE AND FOLLOW
Get top stories and blog posts emailed to me each day. Newsletters may offer personalized content or advertisements.
Learn more