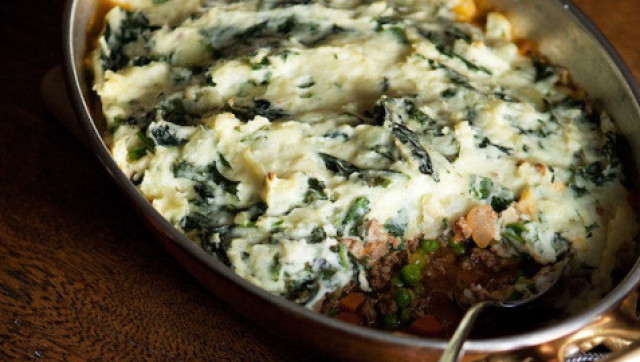 What's not to love about shepherd's pie? It's essentially a hearty meat stew topped with mashed potatoes. It's also the reason that we're so fond of the Brits (aside from their gift of HP sauce and Cadbury chocolate).
Since we're deep in the throughs of stew season, cooking shepherd's pie recipes just make sense. Especially since mashed potatoes are involved -- because mashed potatoes make even the best dishes better. Traditionally, shepherd's pie recipes are made with lamb (after all, shepherds were herders of sheep), but we've put together a collection of dishes that put a new twist on this classic dish.
Want to read more from HuffPost Taste? Follow us on Twitter, Facebook, Pinterest and Tumblr.